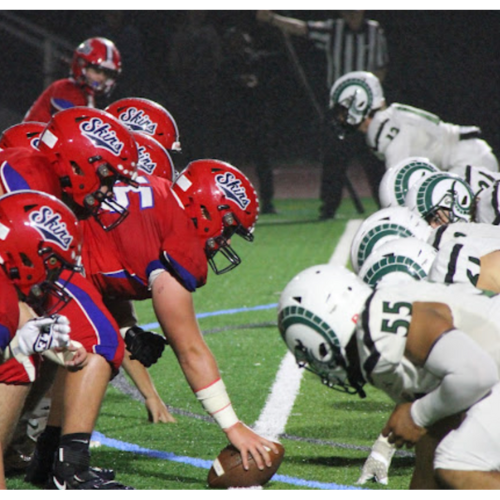 Around 13 million dollars have gone into the renovations of various athletic fields and facilities at Neshaminy High School. The fields that changed from natural grass and dirt fields to artificial turf fields are the football field, baseball field, softball field and the multi-purpose field.
If this much money was put into a project that affects most of the athletes, what are their opinions of the new fields?
A survey was sent out to all NHS athletes who play on the new turf fields asking about the difference turf fields make on their playing.
To sum up, 68.8% of the athletes prefer the new artificial turf fields, while 18.8% prefer the natural grass and dirt fields. The other 12.5% didn't have a preference on either field.
Story continues below advertisement
Senior free safety in football, Demacio Cooper, favors the artificial turf fields as well. "I enjoy turf fields because no matter the weather or duration of the season, the condition of the field stays relatively the same," Cooper explained.
"Grass fields get too muddy in heavy rain and can be hard when it starts getting cold." Molly Hitchen, senior softball player, spoke about the disadvantages of the new fields.
"The turf does pose some problems when it is not maintained," Hitchen recalled. "In certain spots like the pitcher's mound, batters boxes, and the bullpens, the turf beads have worn away leaving the surface way too slippery and can easily cause injuries… eventually more turf will need to be added for safety."
Something important about changing the material of the field is making sure that it doesn't affect the sport in a negative way. The athletes were asked whether or not they believed the artificial turf fields gave them any advantage/disadvantage in their game.
3.1% of the athletes believed it gave them an advantage for their sport, 9.4% believed it gave them a disadvantage, and 37.5%
believed there was no advantage or disadvantage of having an artificial turf field.
Since Neshaminy High School is the only school that has a turf softball field, Morgan Leonhauser, junior softball player, believes that the turf fields give her a disadvantage.
"Adapting from dirt to turf is easier than turf to dirt because there are less bad bounces on turf like there are in dirt," Leonhauser said.
On the other hand, an anonymous athlete believes that the artificial turf works in his favor. "It gives an advantage by allowing new players to learn the fundamentals of the game instead of them having to worry about avoiding the craters in the middle of the field," he stated.
The artificial turf affects every game differently. Even though the artificial turf takes some adjusting for all athletes, they tend to believe that it mostly benefits the way they play their game.
"[The turf creates] just a faster game overall, but I'm all for that," Jack McVey, senior lacrosse player stated.