Senior wrestler competes at state championships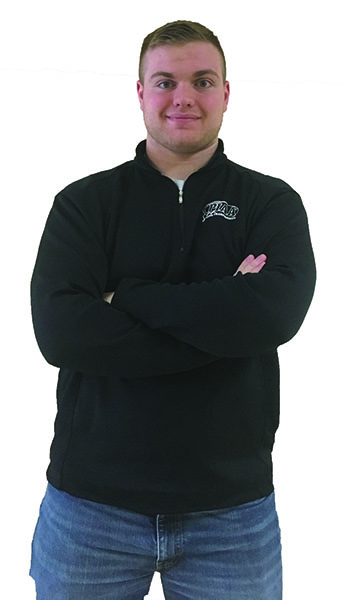 Advertisement
For Neshaminy Senior Kyle Osterhoudt, the love of wrestling started long before high school. Osterhoudt began wrestling during his middle school years, and hasn't stopped since. "[In middle school] my social studies teacher said 'come out for wrestling,' I did, and fell in love with it," he said.
This season, Osterhoudt placed 28th at the PIAA District 1 regional competition securing him a spot at the PIAA State match wrestling against the best athletes in the state. "[My favorite thing about wrestling] is the individual aspect of it," he said. "You control the outcome of the match."
The stress of competing at such high stakes would likely get to anyone, but Osterhoudt attempts to keep his cool. "I just kept focus, just kept thinking of my match in my head and what I wanted to do," he said. "I looked past the crowds of people, the big arena and focused on what I was going to do to win the match, even though it didn't work out the way I wanted it to."
Although he did not advance past the first round at the state championships, he sees the circumstances as a learning experience. "It was a wakeup call," Osterhoudt said. "It was like you've got one more chance, if you win you move on to the next day, if you lose you're going home."
In addition to wrestling, Osterhoudt plays varsity football and throws shot put and discus for the track team. "I think wrestling is a great sport to go with football, because… wrestling conditioning helps a lot with football," he said.
Year-round workouts after school result in a very tight schedule and leaves little room for other activities. "[There are many] long nights of doing work, no time for social media at all, no time for goofing around. (It's) basically get home, eat dinner, and do homework for the rest of the night," he said.
Finding time to focus on schoolwork, though difficult, is beneficial. Osterhoudt is currently exploring options for his post-high school wrestling career and education at multiple different universities. "I want to go to college," he said. "I'm stuck between Muhlenberg, Albright and King's college."
On top of the opportunities for college, wrestling also taught Osterhoudt important life lessons. "It made me more responsible for making sure I had all my equipment, making sure I was ready for the match, and had water and food for tournaments," he said.  "It has taught me to mature a lot; I picked up leadership skills, in a way."
In the end, wrestling has proved to be a positive experience for Osterhoudt throughout high school, offering many opportunities for success. "Believe in yourself,  and be confident in your ability to become great," he said.  "Because in the end [you are] your biggest enemy."