Generations of journalists collaborate, share ideas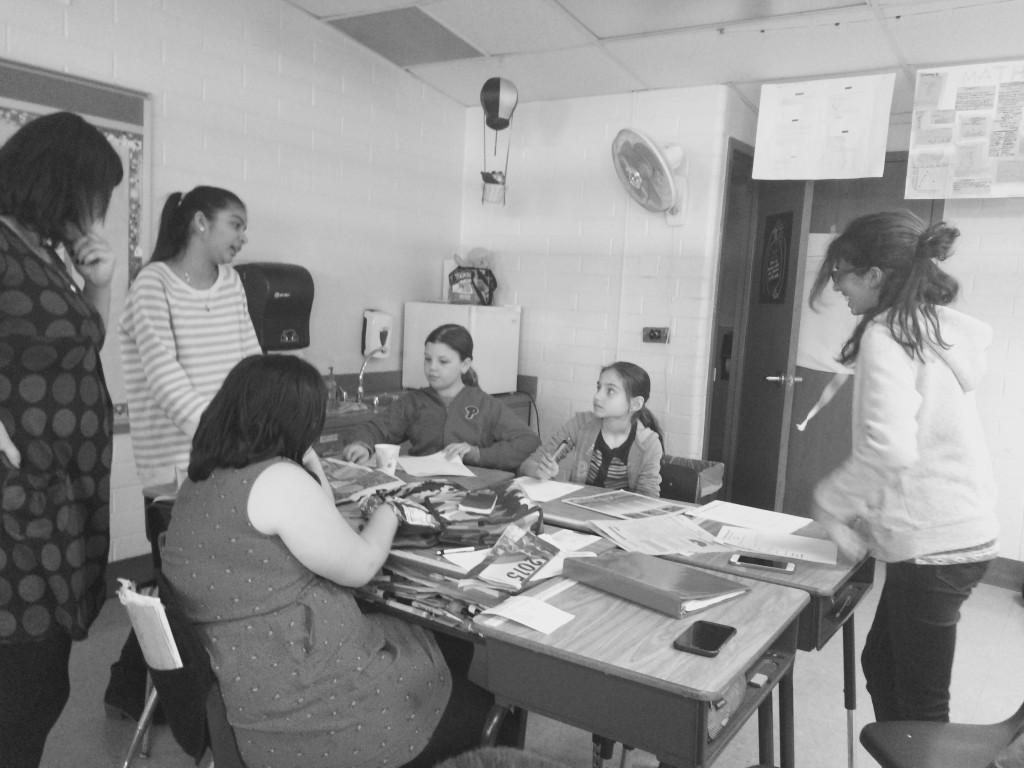 By Eishna Ranganathan
Managing and News Editor
In order to expand elementary-school-aged students' knowledge about the modern aspects of media, 10 Playwickian editors visited Paw Power Press staff on March 1 and collaborated with the budding journalists their experiences regarding various styles of writing across the different sections of a newspaper and the style of writing (e.g. news, features, opinion).
Tara Huber and Denise Brand, advisers of the two publications, coordinated this event in collaboration with principal Judy Brown in order to give those involved the newly-introduced newspaper at Ferderbar Elementary School background knowledge about the production process.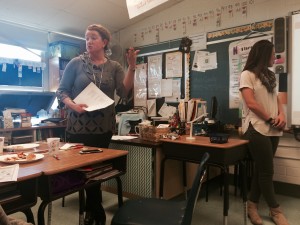 "I think it's important to push the kids that have that passion in writing excited about it now… I thought it would be a good idea to combine those kids and start a newspaper… The most rewarding this is seeing the kids ask 'when are we putting out another edition, when can we write a story, when can we go interview more people,'" fourth grade English teacher and adviser of the Paw Power Press said.
Each Playwickian editor worked with two students who wrote for the Paw Power Press and brainstormed ideas for the upcoming issue over pizza and soda. Many of the high-school students had their groups interview teachers in the room, take pictures of the event and live Tweet using The Playwickian's account in order for them to obtain a better grasp on what a contemporary journalist looks like.
"Talking to these kids has expanded my own mind to the depth of their thoughts… Their enthusiasm relit a flame of my own about how I perceive scholastic journalism. Leaving Ferderbar that day, I remembered why I love the journalism program at Neshaminy so much: it teaches kids to tell the stories that they believe are worth telling," Features editor, Gauri Mangala said.
Christ Stanley, Neshaminy's Public Relations Coordinator, filmed aspects of the event and spoke with current editors concerning the goal for the workshop and later created a video (hyperlink to the video) to showcase and summarize the day's happenings.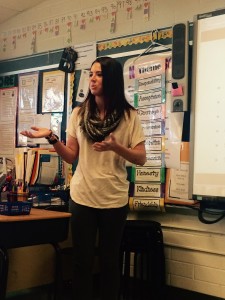 Editors gave a PowerPoint presentation about visual design, photography, and different types of articles incorporated within a paper. Students discussed with Paw Power Press staff what aspects to address when covering a story. The elementary schoolers mentioned there would be an upcoming event to raise awareness for heart cancer taking place in the gym; editors asked them who they would get quotes from, how they would capture the ideal photo to supplement the story and what details they would include.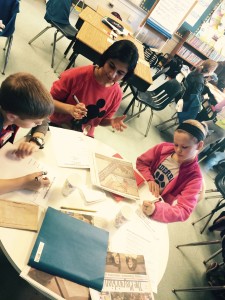 "We got ideas from good writers, journalists, that know a lot more and we got to learn about the things we want to learn about. It was cool seeing the high-school kids and seeing how much more they can do in a week. This is our first time in a while that we have been back with the Paw Power Press. We were only supposed to do it for about a month but I'm glad we came back to it" fourth graders Marissa and Brett said (last names not given).
In the upcoming months, The Playwickian hopes to digitally design an issue via an Adobe program called InDesign and feature content about the events Paw Power Press staff wrote about and later circulate it to Neshaminy faculty via email. It also hopes to hold such workshops at other elementary schools within the district to get youth involved in journalism and potentially have a network of student publications across the district.