Beyond the halls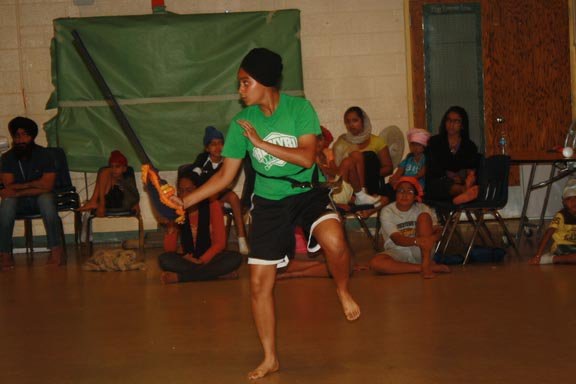 By Brianna Spause
Special Features/Web Editor
We are Neshaminy. We are Redskin Nation when we pile into the football stadium, Blue vs. Red during the most competitive weekend of the year, and one big family after Challenge Day. We are class mates, cohorts, and quite frankly, a very large student body.
It would be easier said than done to compile a complete list of Neshaminy Students' after school activities – trust me. I spoke to as many teachers, department heads, students and hallway staff as possible, and the results were overwhelming. Beyond the halls of Neshaminy High School, we are also producers, teachers, horseback riders; the amount of impressive and unique student talent I stumbled upon could not be contained in a mere two pages. So here's a glimpse into the real lives of a few of Neshaminy's own.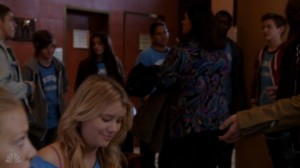 The spotlight starts out on freshman, Forrest Filiano. The Black Box Theater isn't the only place he showcases his acting skills, at the age of fourteen, this to-be-Roadie already has a foot into the world of Hollywood. In the past year, he has had 5 major appearances as an extra in major network television series'. Pictured is Forest's appearance in an episode of Law and Order: Special Victims Unit titled "Friending Emily." Since signing with Xist Talent Agency in Montclair, N.J., the young actor has appeared in "Royal Pains" once, "SVU" twice and "Person of Interest" twice.
"I saw a lot of shows on stage, which is how I became interested in acting. What really took off with [my] stage work was when I played Willard in "Footloose" – he's the guy with the cowboy hat whose name no one remembers," Filiano said. The humor and energy Forrest displayed during our interview were characteristic of a stage personality, and have landed him his first appearance in a major motion picture. Forrest will appear in a montage of family photographs, posing as a young Tom Hardy in the film "Animal Rescue." The film will be coming to local theaters in 2014.
Round two follows sophomore, Deidra Hubay. When not competing as the "Most Improved" member of the 'Skins swim team, Deidra dedicates her time to perfecting several different methods of Mixed Martial Arts. Her specialties are as follows: Muy Thai, Jan Taunton, Kali, Combat Submission, Gracie and Brisilia forms of Jiu Jitsu, as well as boxing and kick boxing.
Hubay has been competing for three and a half years at the Tristate Martial Arts Academy in Levittown, Pa., and has been breaking a classic gender stereotype. "Everyone in this sport is very respectful which is surprising because [MMA] is so individual. Usually guys are like 'Oh I can't pin a girl!' But in this sport they just put their pride aside and give you a fair fight," Hubay said. The growing respect for women in the field of MMA is illustrated by Hubay's winning of the 2012 Fall Tournament Championship.
When not competing in cage fights and open mat exhibitions, Deidra also dedicates her time to the Benevolent and Protective Order of Elks, otherwise known as the Elk Club. This community service organization meets in Lake Hopatcong, N.J. and has been a part of her life for quite literally as long as she claims to remember. Deidra became an official member at ten years old, and will remain a Junior Elk until the age of eighteen.
A favorite of Deidra's projects in the club is the Annual Venison Dinner. With the help of her father and numerous other club members, deer is hunted, and donated to the event. A child fighting the battle for their health is chosen prior to the event, and is the recipient of all proceeds in order to ease the family's financial burden. This sophomore has a kind heart, and a fighting spirit.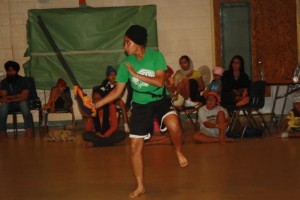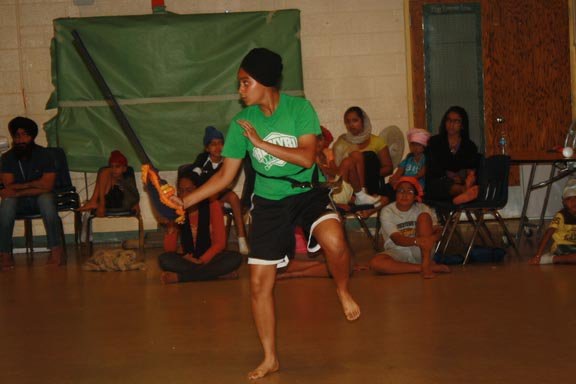 Tuning into our third example of a rich extra-curricular resume leads us to junior, Yashmeet Kaur. While maintaining status as an honor student, and seasoned Model United Nations veteran, Yashmeet has also mastered several instruments that reflect her Sikh culture. "These instruments are religious. Our religious culture is very musically inclined. We sing hymns with them, we pray with them," Kaur said. Her specialty lies with the Dilruba, a complex string instrument closely related to the Sitar. While being a large part of her life, music is not the only art Yashmeet devotes her time to – the dedicated junior also competes with the Fencing Academy of South Jersey (pictured), and mentors with the Youth Toastmasters in Princeton, N.J..
It has been a long road since Yashmeet picked up her weapon of choice in the seventh grade. Wielding a sabre during traditional fencing matches has landed her a spot in the competitive world. Mr. Ma's prestigious Fencing School holds the opportunity to compete locally and internationally for its talented students. Yashmeet is no stranger to international recognition however, as she placed in the Internationally Public Speaking Competition in 2006. This award was her motive to begin mentoring with the Toastmasters, which she has done for the past four years. Through constructive discussions, mentors coach their peers to better their communication skills.
Wandering the halls, searching for unsung talents, I realized something. Our community is quick to recognize the football star, and the Gym Night captain with the utmost pride and reverence. The truth of the matter is however, underneath the glorified world Neshaminy High School is known for, is a sea of dedicated individuals. In my investigation, I was awed by the amount of students who succeed in keeping their talents and accomplishments under wraps.
So this is where that comes to an end. We here on the Playwickian Staff are asking you to tell us what you do that makes you special. After all, everyone deserves a little praise now and then. Email your story to [email protected] to be a part of our online 'Beyond the Halls' feature. Make us proud Neshaminy.