Neshaminy Journalism Conference inspires new journalists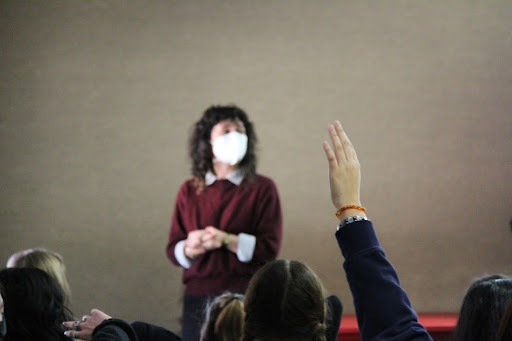 On January 14, 2022, young and curious minds from Neshaminy High School packed into the art gallery, excited to learn the ins and outs of journalism. Students from all walks of life and with varying levels of knowledge about journalism excitedly took their seats.
The day began with an introductory icebreaker. The challenge: create a headline about yourself. The room—filled with excited laughter—went through the introduction presentation slides and learned about their fellow writers.
Later in the morning, Neshaminy alumni Stephen Jiwanmall joined the students to speak about his experiences in the field journalism and how they have influenced his career and life.
The students smiled widely as Jiwanmall explained to them the life lesson that "dreams change, and that's okay."
The eye-opening lesson was widely talked about by the students for hours after Jiwanmall left.
"I'm definitely excited to be back," Jiwanmall explained. "I graduated [from Neshaminy High] in 2008 and a lot has changed since then. I did come back and did a [news] story [about Neshaminy] in 2013, but I haven't been back since. I'm very curious to see what journalism is like here. It's good to know that there's a lot of interest and a lot of diversity and that you're fighting the good fight. It makes me feel good knowing that the legacy that The Playwickian has had for years and years is still there."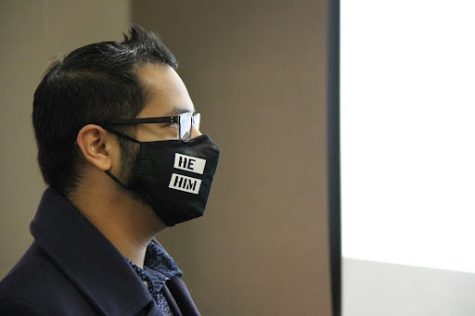 The first journalism convention in many years took place at a time when obstacles like COVID-19 and massive unrest within the student body about the treatment of minority students became overwhelming. However, the conference provided a safe space for learning for the bright minds who attended.
For Neshaminy freshman Rhys Argust, it was a comforting and massively educational opportunity.
"I honestly say it was an amazing experience," Argust exclaimed. "I definitely think it was [a] safe [learning environment]. With various advocates there who worked in journalism, I could see both sides of the coin. Everyone there was brilliant in their field."
After a few more educational videos, it was time for lunch! Kids gathered around their friends with their pre-ordered food from Jersey Mikes and took a break from cramming their brains with knowledge.
After lunch, kids enjoyed three more presentations from guest speakers Nina Feldman, Kenny Cooper, and Kristen Graham. Each speaker dove deep into their writing process and told their stories of how journalism made them who they are and got them where they are today.
The day ended with a final discussion asking students to dig deeper into themselves, with questions asking, '"What speaker and stories impacted you?" and "What were your biggest takeaways?"'
Before leaving the conference, Jiwanmall had some lasting advice to share with everyone.
"Keep writing, keep connecting with people," Jiwanmall explained. "But also, be okay with the fact that your dreams can change, and that's okay."