David Byrnes "American Utopia" is a house
A house is a place we all covet (if we have the luxury of affording one). It provides us with the space to cook our food, sleep, and bond with those around us. Homes are embedded in our culture, art, and daily activities. 
Some folks live in mammoth houses; some folks live in apartments that are paltry. Some folks have black houses; some folks have white houses. Some folks have houses covered with eyeballs and fangs that accompany a jaw that can swallow a whale.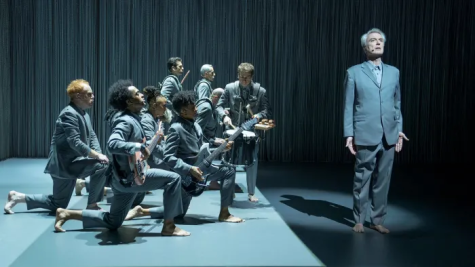 David Byrne's American Utopia is what Byrne loves to sing about the most: a house. 
Each percussive instrument solidifies the beat to which the rest of the performers follow along, adding their own spice of sound into the boiling pot of whatever is cooking on stage. 
This part of the show is only the kitchen, the other parts of the house are located elsewhere: the lighting fixtures located along the walls of the theater, the groundbreaking technology which allows the instruments to be fully wireless, the ushers who escort the audience to their seats, the audience themselves, etc. 
The show is still on Broadway after a brief hiatus due to the Covid-19 pandemic and is scheduled to run at the St. James Theater for a short period throughout the 2021 season. 
After seeing a preview production of the show, I can confidently say that the change of theaters (as they were previously performing at the Hudson Theater) did nothing to hinder the production; it was truly fantastic.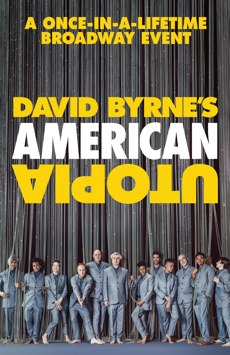 New York City is only an hour and a half train ride away, and the tickets are at a modest price depending on where you purchase them. 
Make a day of it, especially since it's the most comfortable house in New York.