'Something Rotten' is coming to Neshaminy
This year, Neshaminy presents Something Rotten written by Karey Kirkpatrick and John O'Farrell. With music and lyrics composed and written by Karey and Wayne Kirkpatrick.
On Wednesday, October 6th, after school at 2:07 sharp, the choir room erupted with cheers as this year's school musical was announced. Annually, the musical is open to anyone who is interested in performing arts. 
Something Rotten is a musical with a mix of the present and the sixteenth-century culture. It is about two brothers and their goal to write a hit play, but cannot get out of the shadow of "The Bard," a renaissance star. A local soothsayer predicts that the future of plays involves music, so the brothers decide to write the world's first-ever musical to claim their spotlight. Amid the opening night, the brothers realize that they must stay true to themselves. 
We are very lucky to have this musical coming to our school, as it has won a Tony Award and a Drama Desk Award, as well as been nominated for 33 other awards.
The most recent musicals at Neshaminy include Little Shop of Horrors (2021), Matilda (2020), Jekyll and Hyde (2019), and Sweeney Todd (2018). All of these musicals have been amazing experiences for the viewers, directors, and performers. This year will be no exception!
The musical is open to anyone who enjoys singing, acting, and/or dancing. Auditions for men are on October 26th from 2:00-5:00. Auditions for women are two days after, on the 28th from 2:00-5:00. 
Everyone meets up in the choir room, C-109. All of the information that you need to know is on Something Rotten's canvas page! 
A participant does not have to take the drama or choir course to audition for the show. However, anyone who wants to be in the show does have to audition. Do not be worried – everyone who auditions will be in the play! 
This Neshaminy production, like many in the past, is directed by Kristin Nichols and Gina Chiolan. If you need to be added to the Canvas page, they can be found down by the music wing.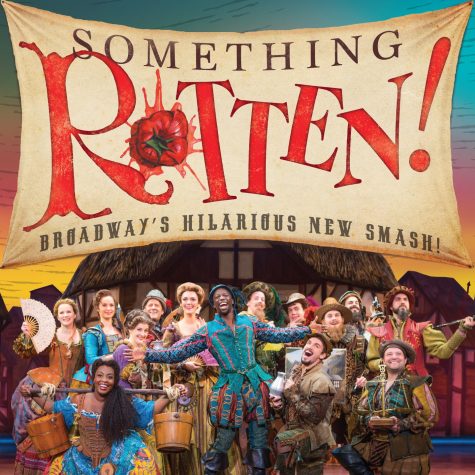 "A musical! And nothing's as amazing as a musical!"