Neshaminy's Virtual Musical Brings "Little Shop of Horrors" To Life!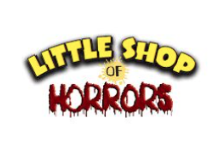 The 2020-2021 NHS musical is the smash hit Little Shop of Horrors! A blend of horror, comedy, romance, theatrics, and drama makes this show perfect for anyone! We will meet a struggling floral shop owner, Mushnik, and his employees Seymour and Audrey. We're introduced to a dentist, Orin, who revels in other people's pain, and a blood-thirsty plant, who causes chaos when it demands to be fed humans.
Absolutely captivating, and a testament to the power of the stage. Starring Tommy Stacherski and Cody Lewandowski (Seymour), Andrew Neiman and Chris Simcox (Mushnik), Jack MicGinnis and Nick DeMatteo (Orin), Shannon Mohan and Grace McKenna (Audrey), Ryann Davis and Brianna Kane (Ronette), Jessica Urwiler and Olivia Garland (Crystal), Lily Gonglik and Madison Neiman (Chiffon), and Audrey II portrayed by Bobby Trommer (voice) and Connor Vecchioli and Stephan Lang (puppeteering), all of who performed with premium performances!
No matter what your taste is, NHS Drama and Music departments have got your back, in this sublime performance of Little Shop of Horrors! 
This year has been somewhat alien-like for Neshaminy and the world, and the NHS musical was no exception. Tickets were free, there were very few members of the audience, and the production included only the main leads and no company due to social distancing restrictions.
However, nothing was as strange as the entire show being pre-recorded and streamed live the nights of the show. Nonetheless, the performers were riveting and kept the energy of the show alive! As a viewer myself, my family and I were highly entertained; laughed, cried, yelled, and at times even frightened! The streaming included a chat, in which both viewers and cast members interacted and talked about the performance.
I for one was so transported to a new world, that I almost forgot that we were in a pandemic, an accolade of which the entire cast should be proud of. The entire cast was undoubtedly phenomenal and a pat-on-the-back to the Director Mrs. Nichols (Cloak), Drama Director Mrs. G, and all the members who put their heart and soul into this. Now, let's just hope that Audrey II doesn't become reality!