Bucks County cases surging
Covid-19 is clearly the topic on everyone's mind, and it will likely be for much longer, as the cases show no signs of slowing down. In fact, they are continuing to surge. The United States is far worse than any country, and Pennsylvania is one of the worst states. Governor Wolf recently declared a second lockdown to begin on Saturday, December 12. This lockdown is intended to slow the rise of cases during the holiday season. The numbers have been rising since Thanksgiving, and Christmas is projected to be worse.
America knows all too well what the words "lockdown" entitle: no leaving your house, nothing fun to do, extreme boredom, a little too much family time, etc. The second lockdown is happening only in Pennsylvania. However, it is not as severe as the first go around. While many people believe this lock-down is bogus, all it is intended to do is slow the rise.
This time, extracurricular activities at schools such as sports are limited, but professional sports are allowed; however, there are no spectators. Activities such as gyms, movie theaters, bowling alleys, arcade games, museums, etc. are prohibited. There is an indoor capacity of 10 or less people and an outdoor event of 50 or less, therefore prohibiting indoor dining at restaurants and bars. However, outdoor and takeout options are still available. Religious ceremonies are still allowed, but there is an emphasis on finding safer ways to practice. While not as strict as last time, the lockdown aims to slow the spread and rise of cases in the potential future with the holiday season approaching.
Bucks County is one of the largest counties in PA, and its numbers are helping prove its crucial role in the life of the virus. Roughly 23,071 cases were reported, with 12,298 deaths alone in only Bucks County. Larger counties, including Philadelphia, currently have 79,000 cases, and Allegheny county with 38,000 (As of December 11th from the New York Times).
This week alone (December 7th), there have been 19 Covid-19 deaths in the first three days of the week. We also can't forget the hospitals. The high spike in cases after Thanksgiving is taking a toll on hospitals as 85% of ICU hospital beds are occupied. While hospitals can prepare makeshift beds, there isn't an unlimited amount of health care workers. 
This pandemic has been terrible for everyone involved- kids missing out on schooling and crucial social skills, adults struggling to stay financially afloat, families being separated, and healthcare workers who have been working their butts off for months with no light at the end of the tunnel.
Amy Barth is a Nurse Practitioner working in Bensalem, while also a Neshaminy mom. When asked, Dr. Barth said that the leading cause of the spike in cases is due to "people not adhering to social distancing and getting together with family over Thanksgiving."
"It is cold, so we can't be outside as much. A lot of people were really good in the beginning, and now they are getting tired of it, which is 100% understandable. But this virus doesn't care, and it is extremely contagious," Dr. Barth said. 
Dr. Barth also said the virus is much worse now in Bucks County than it was in April, and she urges everyone to "be patient, and understand that it is difficult, but if we don't get control of it now, it is just going to last longer and longer."
It is not fun for anyone, and everyone is tired of it. However, we can't just pretend it's not here anymore.
Not only is Dr. Barth afraid and upset over the losses, she feels deeply for the health care workers and shares that her biggest fear is the hospitals reaching full capacity, as not only does it increase the number of beds available but also raises the risk of the spread within the hospital and adds stress to the workers who have been fighting relentlessly for almost a year now.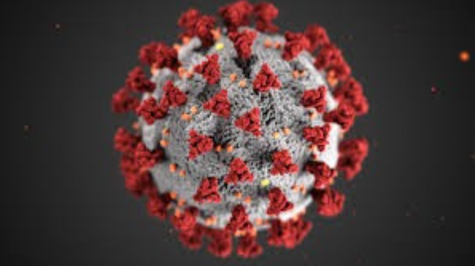 "My biggest fear is that our healthcare system will be overwhelmed. Since March, we have been working at super high levels, and we're tired just like everyone else is. The spike right now is alarming, and Christmas hasn't even happened, "Dr. Barth stated. 
So while it might be tempting to hold pollyannas with friends and spend the holidays with your loved ones, stop and remember that we have been fighting this virus for far longer than anyone has wanted, and going out at all is a risk.
Dr. Barth suggested this year to "stay home, resist getting together with family, find creative ways like Zoom to meet, or simply meet outside even if it is cold and even if it's for a shorter time to celebrate the holidays."
This one year of not having Christmas with your family and friends will legitimately save lives. 
While helping not only our county but also our whole country recover from the spike, it is also important to remember to think about yourself and focus on your mental health.
Dr. Barth knows how real the struggle can be and offered some advice: "Quarantine is very difficult for everyone. It is okay to be sad. Make sure to reach out to friends and family and keep in touch if you're sad or upset, get outside and exercise every day even if it's for a short time, find hobbies, and know that it will end.. we will be okay.. the more we adhere to the guidelines now the shorter this will all be."
Think before you do something risky, and remember that Covid-19 is very real. Your actions have consequences.