College in the times of Covid-19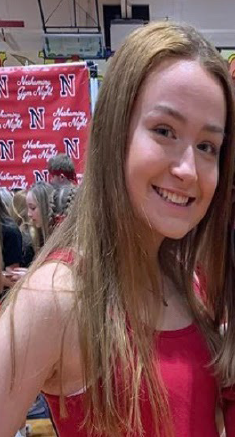 March 13, 2020, is a day that will live in infamy for the students of Neshaminy and the rest of the world. Students were left scrambling, wondering about class trips, prom, if this would pass just as quickly as it came. For senior Sophie Laurence, she was wondering how to have the last issue of the school newspaper and Howler Literary Magazine reaches the masses one last time.
As the Playwickian and Howler Literary Magazine's former Editor-In-Cheif Sophie poured countless hours over revising and designing two publications so important to the Neshaminy community. After realizing school wouldn't be back in session anytime soon, she took it upon herself to buy Adobe In-Design. With the help of the Playwickian's graphic design editor Gabi Ellis, they were able to print the Playwickian's senior issue which included an adorable cover featuring the Newspaper staff as Animal Crossing characters!
Still, even after all these accomplishments, Sophie was left at a crossroads. She wanted to attend American University for their top-notch Journalism program and for new exposure in a completely different environment. Now, she resides in a trendy apartment with two roommates attending Temple University.
"You have to think about what makes you happy but you also have to think about your future," Sophie says.
As most college freshmen were and still are, Sophie was nervous to see what this year would hold. Especially with so many colleges conducting online classes, Sophie chose to stay with Temple because of their offering of in-person classes with safety precautions. Despite their best effort, Temple still broke out with Covid cases early in the first semester, mainly due to the rapid partying taking place.
"I think it's selfish", Sophie laments, "I'd rather have one boring semester than 8 boring semesters''.
Thinking about the bigger picture, Sophie chooses to stay away from parties and only journeys onto campus for class and with her roommates occasionally to study and hang out. Temple requires students to take a "health pledge" that Sophie finds ineffective as students are still choosing to take risks. Schools across the country are still experimenting with the best ways to limit the spread of COVID-19. Ultimately, the administration can implement as many precautions as necessary but accountability remains to be the deciding factor whether or not a campus sees an increase in cases. Still, these statistics don't frighten Sophie as she chooses to stay as safe as she can while also accessing the full potential of her new environment and education.
"I learned so much from not having a normal year, I took a bad situation and tried to make it as positive as possible".
Many reports have shown that colleges are trying to acclimate students to new surroundings during this difficult time in a less stressful way. Through increased mental health resources and a much lighter workload students like Sophie are adjusting easily and finding that certain classes help their thinking skills in different areas of life on campus and off.
As Sophie continues her college adventures she takes pride in coming from Neshaminy and being involved in the Newspaper and Howler, "they're my pride and joy" she says remembering the times that made her last days at Neshaminy so memorable. Sophie will be sure to check back in with us over the year and all of us at the Playwickian wish her the best of luck navigating her first year of college!