What We Can Learn from R. Kelly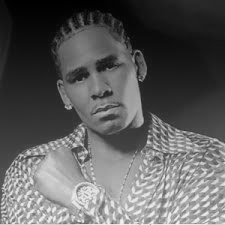 The infamous R&B singer R. Kelly was the ideal superstar in the early and mid 1990s who had everything going for him, including looks, career, and a charming personality. Robert Kelly was set up for success at an early age, with a natural talent of singing and songwriting, some even calling him  a musical genius. Unfortunately, he used all of his attractive qualities for the worst, and has since been accused of over 20 counts of sexual abuse tomany women in the past 25 years of his career. 
In the Netflix documentary series "Surviving R. Kelly" that aired in 2019, many women came forward about having been in a sexual and abusive relationship with Kelly when they were underaged. This Netflix series sheds light on Kelly's childhood trauma and how he faced molestation for a few years of his early life, which has consequently affected his feelings and actions about sexual activities at an older age. 
According to the documentary, he was exposed to sexual acts at a very young age of 7, a time where children should still be protected and remain naive. This exposure led him to be intertested in child pornography and girls as young as 12. Kelly even went as far as marrying pop star Aaliyah, who was 15 at the time while he was 27.
 Unfortunately, this is not the only incident or person with this problem. There are over 850,00 registered sex offenders in the US alone, and there are between 15,000- 50,000 women trafficked in the US each year. While some cities have more human trafficking like Washinton DC, Las Vegas, and Atlanta, it can still happen anywhere. 
Although abduction may seem like the most common way that predators lure girls, this is not the case. Instead, predators use something that experts refer to as loverboy technique. Human traffickers will target girls who appear desperate and vulnerable. They also prey on those who are lonely, or suffered some kind of abuse and need a friend. This may even occur over the internet. Other red flags include strange men and women approaching you at malls and asking to talk about God or some kind of modelling agency. 
Although there could be genuine people out there, there are definitely those with the wrong intentions. Make sure to also be careful and do not always trust all strangers.