The Future Of Tom Brady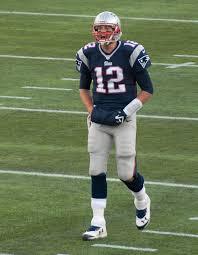 Tom Brady is one of the greatest quarterbacks to ever play in the NFL. The 42 year-old quarterback has won 6 super bowls, appeared in 9, won league MVP three times, made the pro-bowl 14 times, and has been playing for 20 years with the New England Patriots. But before the season, he opted out of the final year of his contract with New England and sold his mansion, stirring up debate over whether they were trading him or maybe he was just ready to retire.
As the uneventful trade deadline passed by, he still remained a patriot. Then the patriots lost their first-round bye, which is when a team is either the top 2 teams in their conference and doesn't have to play in the wildcard round, after they suffered a brutal loss to the Miami Dolphins in their week 17 regular-season game. In the wildcard playoff game, Tom Brady threw a game-sealing pick-six to Logan Ryan and the Patriots were knocked out. 
After the game, Brady told the press that it's "pretty unlikely" he will retire. So now the question remains- what is he doing? Is the dynasty finally over? Is he moving to a new team? The first question is what is he doing? Robert Kraft hopes that he retires or stays with them for another year, but Brady told people that he is not retiring. 
Tom Brady was reportedly dealing with injuries down the stretch on his foot and elbow, but that all sounds like excuses for his awful play on the field. Whenever a big play happened it was because the defense somehow forgot Julian Edelman was playing and he'd score a touchdown or the running back made a bunch of moves and escaped defenders like Robert Kraft escapes punishment from the league. 
Bill Belichick, the head coach, surely sees this and thinks he can win with just about any quarterback. In fact, he might be right. Years ago, Tom Brady tore his ACL and Matt Cassel led the team to an 11-5 season. Matt Cassel never did this again and I bet you've never heard his name, and I also bet you won't hear it again. But TB12 thinks differently, as he once claimed he wants to play until he's 45 (assumably the end of his deal with the devil in exchange for his soul, 20 kids and ability to run faster than the government makes decisions) which makes me, and thousands of analysts desperate for a popular article, believe that Brady will find himself on a new team this offseason.
Is the dynasty over? No, with Bill Belichick at head coach and Robert Kraft sacrificing goats, that dynasty will never truly die until one of those 2 retire. They still have the weakest division in the league with the Bills being the only team with hopes of winning. The Jets will be out of the playoffs until the day I die, and Miami has a long rebuild ahead of them. The Patriots have other options at QB in the draft and I'm certain they'll draft the next great QB because they've drafted two other starting QB's as backups (Jimmy Garoppolo and Jacoby Brissett). 
I can predict 3 probable places for the best QB (to ever throw to running backs and be considered the G.O.A.T.) to end his career. One option is the Los Angeles Chargers. Phillip Rivers is likely leaving that team to either retire or be just good enough to make another team miss the playoffs which leaves a spot open for Brady, who is from L.A. 
This is the most probable option next to staying on the Patriots and making us suffer for another 3 years because it just makes the most sense, the Chargers will likely draft a QB but they will want a veteran mentor for him to develop under. 
Another option is the Bengals simply because they don't have anyone, but this doesn't even seem likely because why would anyone consciously go to a team that will waste your talent by going 7-9 every year? The option I want to see happen is that Brady ends up on the Buccaneers and ends his career going 6-10 like the Buccaneers will always do because they sold their future success for a Superbowl.
The most likely result is that he ends up staying with the Patriots and they win the Superbowl next year because Brady probably wants to retire on top. But maybe, just maybe, he ends up elsewhere and fails miserably without Belichick. We can only hope for the end of our misery, we can do nothing but watch as the same team keeps winning.