All the Reasons Why Antonio Brown's Career is on the Line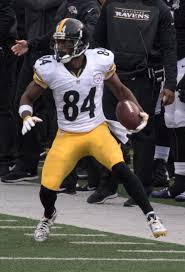 Top NFL wide receiver Antonio Brown has been getting a lot more attention then he normally does recently after 2 accusations of sexual assault have surfaced. But that's not all; after singing with the Oakland Raiders after years with the Pittsburgh Steelers, many instances of foul play quickly occurred.
These instances started when he started to not show up to many of the Raiders pre-season practices. One reason for the lack of practices was because he got frostbite on his feet from wearing the wrong shoes in a cryotherapy room. Then, the NFL made it illegal for players to wear a helmet older than 10 years. Brown didn't like this because he wanted to wear his helmet and threatened to retire. He didn't.
Then, according to ESPN, five days later on August 14th, Brown was accused in a lawsuit of cheating his celebrity chef $38,000 by refusing to pay the bill and holding his food and utensils hostage after kicking the chef out. On September 4th, general manager Mike Mayock, noted Brown that the team reserved a right to fine him for missing practices and shortly after this, the two got into a heated argument ultimately resulting in Brown having to be restrained by fellow teammates. He later apologized for his actions. After being fined for $219,000 for
the dispute, Brown was released from the Raiders and shortly after signed by the New England Patriots.
Everything blew up again on September 10 when, according to ESPN, Brown was accused of sexually assaulting his former trainer on 3 separate occasions between June 2017- May 2018, and was placed on the commissioner's exempt list. This means that Brown was exempt from the active player list while his legal claims were dealt with. Also, he is suspected of sending intimidating messages to the women he is accused of assaulting after the ordeal blew up.
3 days later, Brown lost his helmet deal with Xenith. And, on September 19th, Nike announced it was ending its endorsement deal with Brown because "Antonio Brown is not a Nike athlete". The Patriots ended up firing Brown and, two days later, he resigned from the NFL over twitter. Brown didn't stay quiet though.
After announcing his "retirement" via Twitter, he attacked teammate Ben Roethlisberger for only being suspended for 4 games and the Patriots president, Robert Kraft, for his sex solicitation scandal. Brown is now suing the Raiders and the Patriots for the following: "Fine appeals with the Oakland Raiders: $215,000, Salary guarantees with Oakland: $29 million, Signing bonus with Raiders: $1 million, Oakland's unpaid Week 1 salary: $860,000, New England Patriots' salary guarantee: $1 million, Patriots signing bonus: $9 million, Patriots' unpaid Week 3 salary: $64,000, Patriots' option year in 2020: $20 million", ESPN states.
Brown will now have to wait to see how his legal actions and decisions play out before even thinking about signing with a new team.