R Kelly: A History of Abuse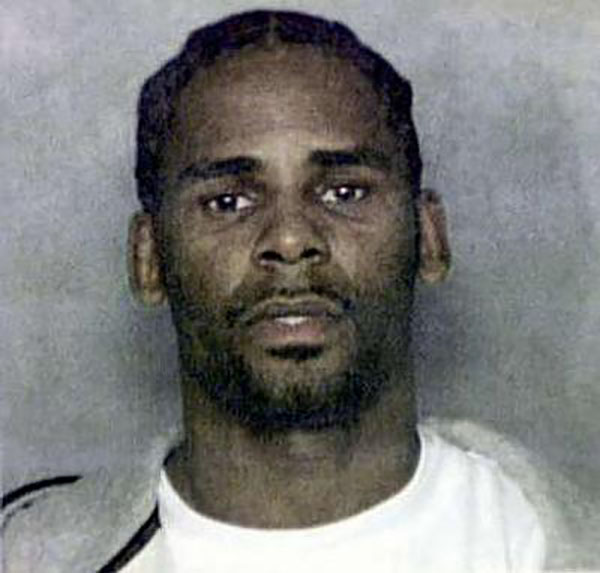 Robert Sylvester Kelly, a once admired artist who birthed hits like "Step In The Name Of Love" and "Ignition" is no stranger to the accusation of being a sexual abuser of underage women. Back in the early 2000s, Kelly was hit with multiple charges of child pornography after two tapes involving a man who "looked" to be Kelly, were sent to Chicago police. Kelly has seen accusations regarding pedophilia since the 90s, when news broke of his marriage to an under-aged Aaliyah Haughton, better known as Aaliyah.
Haughton , was a popular R&B singer who met a tragic demise at the height of her career when her plane crashed on the way back from filming a video for her song titled "Rock the Boat" in the Bahamas. The song was a track off her final self titled album. Haughton was introduced to Kelly through her uncle, Barry Hankerson, who also managed Kelly at the time. Aaliyah's first studio album, titled "Age Ain't Nothing But A Number", was produced by Kelly.
In July 2017, Buzzfeed broke news to the public that Kelly was holding women against their will and limiting the contact they had with parents and the outside world.
Joycelyn Savage, the victim that was at the center of the cult accusations, has insisted in multiple interviews with big publications such as TMZ, that she is fine and free to do whatever she pleases, despite the reports. In one TMZ interview, Savage is seen out and about with another victim named Dominique Gardner. In the series, it is revealed that Gardner's appearance was drastically altered to make her appear more masculine.
Michelle Kramer, Gardner's mother, was able to track her daughter down in a nearby hotel. Kramer told the front desk that she was there to surprise her daughter for mother's day, being that they hadn't seen each other. Viewers were able to see the moment Kramer and Gardner reunited for the first time since 2013 when Gardner first moved to live with Kelly full time. It was reported at the end of the series that Gardner returned to Kelly three days after being rescued, but later returned home.
On January 3, 2019, the six part docu-series, titled "Surviving R. Kelly", was released. The series showcased several survivors and their stories of the torture and abuse they endured under their blinded love for the artist. From starvation for simply not liking the same basketball team as Kelly, to isolation from the outside world and other victims being held captive. In addition to hearing the personal stories from each victim, psychologists were brought on to verify and explain where each victim's mind was and how the tactics Kelly used influenced the decisions victims made.
Amidst the dark and concerning theme surrounding the series, some light was shed for those against Kelly when news broke that he was being investigated by the Fulton County District Attorney. "Blast" reported that Kelly was being investigated in Georgia for "false imprisonment", which refers to the girls he allegedly keeps locked away from society. Despite the news and the hope associated with it, many couldn't shake the corruption within the Chicago Police Department that kept Kelly safe for so long.
The parent's of Azriel Clary, a victim still in Kelly's custody, have regularly done wellness checks on their daughter in attempts to free her from Kelly. However, tips from Chicago police officers warned Kelly of the oncoming investigations. During the final episode of the series, Azriel's parents pleaded with police outside Kelly's Chicago studio, insisting that their daughter was inside and needed help. The police contended that since Clary is 18, a wellness check was the extent to their power.
Although the news isn't necessarily brand new to most since accusations have been made against Kelly in the past, movements have been created in order to get he singer taken down for his actions since the courts won't. "#MuteRKelly" was a campaign created to remove the artist from all streaming services. Spotify tried to remove Kelly from appearing on playlists on the platform, but were met with threats made by big stars, such as Kendrick Lamar's label, who  would remove the rapper's music from the platform over the dispute. Despite the whirlwind of backlash and his damaged reputation, Kelly is still promoting his tour, in which he'll be travelling to countries such as Sri Lanka, Australia, and New Zealand.