Influencers and the Racism Behind Them: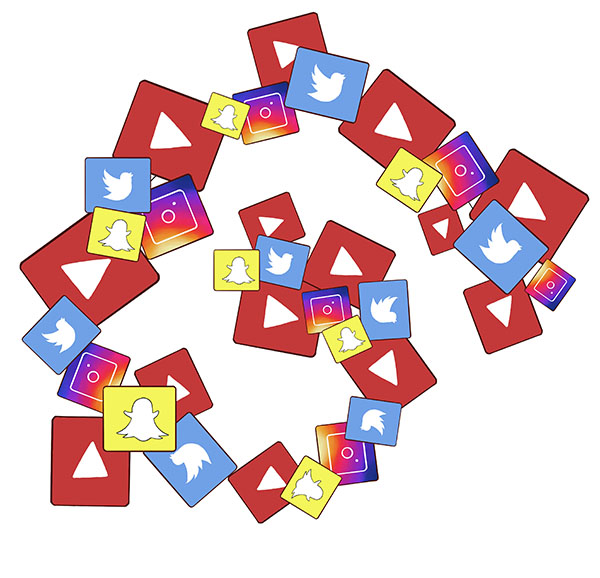 YouTube is home to many celebrities and influencers whose main purpose is to entertain their viewers and get their subscriber count up. To their subscribers, these people are perfect and can do no wrong, but sooner or later something comes out about these stars and, all of a sudden, their subscriber count plummets. Over the past couple of months, these influencers have be exposed for the racism they have expressed online in the past — either through tweets or old videos of them that have resurfaced.
Let's start with Jeffree Star, a multi million dollar makeup guru,who has never been shy about saying what he feels. A video of Star resurfaced with him making multiple racist remarks. Some the remarks made were "Shut up you f***ing n***er bitch" and "She's a f***ing n***er! You're a n***er…" His former friends, like Gabby Zamora, have spoken up about Star and said he was constantly making racist remarks, particularly about African Americans.
Next is Laura Lee, a well known beauty YouTuber with over 4 million subscribers. Back in 2012, Lee tweeted "Tip for all black people if you pull ur pants up you can run from the police faster.. #yourwelcome" Of course Twitter was quick to react to this; it was discovered Lee tweeted this a few months after 17-year-old Trayvon Martin, an African American, was shot and killed by George Zimmerman while walking home from the local shop, a case that gained worldwide attention.
That wasn't the only tweet of Lee's to cause an issue. A month prior to that she also tweeted "How do you blindfold a Chinese person? Put floss over their eyes! #dumbgook." These tweets caused Lee to lose subscribers and sponsors such as Ulta, Boxycharm, Morphe, and ColourPop. Even though she did make an apology video, many people felt it to be insincere.
Kelvin Peña, more commonly known as Brother Nature, is known for his videos involving him and animals, mainly deer that he feeds and has named, one even has their own instagram. Recently Peña's anti semitic and racist tweets from 2014 resurfaced. He compared Jay Z to a monkey and he even tweeted Heil Hitler with a swastika symbol. Peña has sinced apologized and to many people his apology was seen as sincere. "I am sorry to all of the people that I offended and have let down. I apologize for 12 year old Kelvin and take total responsibility for my words," he wrote. "Everyone changes, everyone learns, and everyone makes mistakes." Peña explained that when the tweets were made he was young and impressionable.
While some of these 'stars' made these comments in the past and have since apologized to their viewers, some 'stars' still continue this behavior that just isn't acceptable or appropriate anymore.
David Dobrik is very well known youtube star, known for his videos that involve his friends doing crazy tasks that sometimes involve animals crawling over them while blindfolded. While Dobrik videos can be funny, they often have moments that cross a line, such as when he does a bit with fellow youtuber Jason Nash. Nash dresses as a woman, often in short skirts and crop tops, and takes on the persona of Carmelita, a semmingly hispanic woman.While acting as Carmelita, Nash does a hispanic accent and often makes a offensive comments about women. In one video Dobrik, off camera, asks Nash as Carmelita if they "Have any STDs and if it clean to sit next to [them]." Nash responds by naming a bunch of STDs that the Carmelita persona has.
YouTube stars aren't the only people whose past and current racism is an issue, it is also your average everyday person causing issues as well. Recently, two teens in New Hampshire were recorded singing a version of the holiday song Jingle Bells, but instead making it a racist rendition about the Ku Klux Klan. At one point the two teens sing, "kkk, kkk, let's kill all the blacks."
Racism is also an issue in the Neshaminy community as well. In the past, the school district has had racist remarks graffitied onto an elementary school's sign and there has even been flyers put on people's doorstep in the community advertising the Ku Klux Klan. Graffiti isn't the only issue, the Neshaminy High School's mascot, the Re–kins, has been the center of a lot of controversy over the past few years. There is even a hearing over the issue from Jan 7 to the 11 of 2019.