Funeral Director is Sentenced in Fraud Case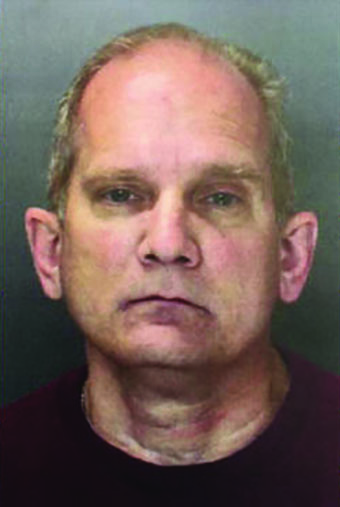 Madison Pickul, Editor in Chief
December 4, 2018
A funeral director is sentenced to prison after ripping off people who prepaid for their funerals by stealing their money and using it elsewhere.  
David Wayne Faust, age 54, a Hulmeville Pa resident and business owner, pleaded guilty on June 5, 2018, for collecting 100,000 in Social Security Disability Benefits and stole almost 300,000 from over a dozen clients who prepaid for their funerals by forging death certificates despite some being alive, over a span of 17 years. It is believed that there were 54 victims in total ripped off by Faust.
Faust was the owner of Faust Funeral Home Inc. located at 902 Bellevue Ave. in Hulmeville Pa. The Funeral home is still opened and is under the new management of Sara Ann Faust-Strang, Faust's oldest daughter.
Originally Faust was set to be sentenced back in August, but his attorneys claimed that they might be able to get money to pay back the victims, so Gibbons delayed his sentencing twice. Faust was sent to be sentenced on Aug 23 and then again on Sept. 27. The delay came with the agreement that if Faust didn't make an attempt to acquire a significant portion of the money, it would count against him during sentencing.
"It's a bad case. A lot of people in a lot of pain, but it doesn't mean my client is a bad person," provided Steve Jones, Faust's defense attorney before sentencing began.
At his sentencing, four victims were expected to speak, not including his two daughters who spoke on his behalf. It was a very long, emotional, and tense time in the courtroom, not a single person who spoke was able to keep a dry eye.  
"[Faust] preyed on and took advantage of vulnerable human beings," stated Beth McNamara, one of the people affected by Faust's actions.
It was provided by the DA that the victims' trust was violated in such a way that when NOVA, Network of Victim Assistance, reached out to some of the victims to help them, they refused help because they couldn't trust NOVA. NOVA is an advocate for victims and their rights, their sole purpose is to help people who have been the victims of criminal offenses.  
Faust was given the chance to speak and addresses everyone by saying "To the families, I have hurt, I know I abused your trust…there are still good people out there you can trust. All I ever wanted to do was help families. I do not deserve your forgiveness. I need to be held accountable for what I have done."  
Before sentencing Faust, Judge Diane E. Gibbons had one final question, "Where is the $430,282 that you stole? Where's the money?" Faust's only response was that he didn't know and is assuming it went towards paying bills.
In courtroom 460 of the Bucks County Justice Center, Faust received his sentencing from Gibbons on multiple counts of fraud, theft, forgery, among other charges, accumulating to be 9-18 years in a state penitentiary. Gibbons imposed the maximum amount of time she could for each count and Faust is set to serve them consecutively. He shall also refrain from pursuing his current career and must go through drug and alcohol evaluation. Gibbon felt that Faust had shown no remorse and that he tried to manipulate the courts, calling him, "the most manipulative human being I think I have ever met."