Indie Lo-Fi Rock
A group of teenagers fiddling around with their four-track recorders, experimenting with sounds and background buzz. Little did they know, it would give birth to a whole new genre of music.
The breed of music and subgenre of rock, lo-fi/indie, was in existence before it came to be mainstream. Garage rock of the 60's, and even some 70's punk, could technically be labeled as "lo-fi rock". Low fidelity music has given inspiration to indie rockers throughout the early 1990's to present day.
The term "indie" in relation to music is a broad statement if you look at what it originally meant. It refers to artists that refrain from commercial and mainstream labels, therefore signing to an independent label, if one at all. Without signing to a label, artists typically will develop DIY, experimental, or low-budget soundscapes, thus referring back to the 4-track, or any other recording mechanism that uses tapes or cassettes. These recording devices have the ability to create a sound from an earlier time. The artists using such devices have to use skill and talent, the cherry on top of their experimental charisma. This explains why many new listeners will say that it sounds vintage, yet it is new material.
As the years progressed, indie became somewhat of a mainstream topic. Seeing all these artists that started their own band in garages and seeped into the mainstream was motivating and inspirational.
Some important figures of the indie genre in the 90's, as well as my favorites, are Pavement, Guided by Voices, Daniel Johnston, and Sonic Youth. A plethora of established indie artists have been rising as well, like King Gizzard and the Lizard Wizard, Sleepy Dog, Mac DeMarco, HOMESHAKE, FIDLAR, and Walter TV.
With indie artists not being signed to a major label, advertising for their bands was difficult, so they mainly relied on tours or word of mouth. In this day and age, advertising has been redefined. It's easier to advertise by using social media, which is what majority of young bands are doing.
Although I am specifically referring to the rock aspect, lo-fi has seeped itself into instances like pop. Lo-fi pop could also be labeled as "Bedroom pop" because the sounds were created at home, like in a bedroom, with low-budget recording equipment. The many people that discovered this genre enjoy its relaxing tone and ambience of nostalgia. The sounds are exceedingly twangy, twinkly, fuzzy, and hazy.
As for music in the modern world, I can recall an extraordinary amount of songs and artists that are reviving those sounds somewhat from the 60's-90's. The goal of a mass amount of indie artists is to create a sound that is not so sharp, or crisp. They are in love with creating those edgy, unmanufactured tracks as well as its originality, unlike radio music that has all the same drum patterns, altered only slightly. I believe that with each track distributed by an indie artist, it offers insight to the artist and a look into another world. This genre also tends to reveal socio-political beliefs and even self reflections suspended in artistry .
Lo-fi and Indie Rock, as perceived by myself, is here for good. I adore the freedom of expression it gives artists. They do not have an astronomically large corporation or company controlling and censoring their art. This leads to a beautiful array of abstract music. The branches of today's indie can contrast distinctly, however, Indie Rock has been the most influential as it has a mass amount of subgenres.
Could you maybe delve into why this is? After the protest rock of the '60s and '70s, lyrics moved away from politics. What caused the move back? Is the music a reflection of the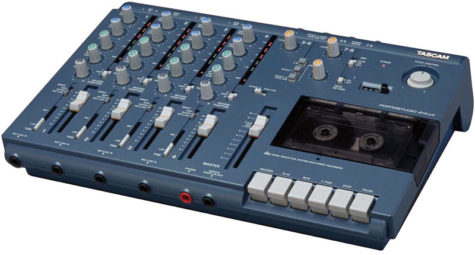 generation?