Neshaminy's 65th Gym Night is Underway
Hallie Duffy
January 2, 2018
Every year, the school divides based on the last names of students into two teams, Red and Blue. Over the course of two days and three performances, these teams compete in a series of relays and dances.
To many, this much anticipated event is known as Gym Night. A tradition that has lasted over 60 years, Gym Night has the highest student participation of any of the activities offered at Neshaminy. Every year, Gym Night takes place in early March. This year it will kick off the night of March 2nd and wrap up the evening of March 3rd.
Arguably one of the most fun events at Neshaminy, all students are able to participate regardless of grade level, and are encouraged to do so. As Rusty Kujdych says "Gym Night is big with school spirit, and you are with your friends so it's very fun, plus it's very competitive, so friends and competitiveness make it even more fun."
To get involved, students must listen to the announcements to hear of certain deadlines and important dates. Within the coming weeks, a form will be available that students must fill out in order to participate. If students have any questions they should see Mrs. Geruc in the Physical Education department.
With a partner, each person will learn a choreographed dance that their elected captains for their grade level teach them over the course of practices. Then, each grade level performs with their respective team and a panel of judges vote on which was the best for each. For those who are not interested in dancing can participate in the various other ways, please see Mrs. Geruc for details. The points awarded for the winning dances, alongside the points earned through winning relays are totaled, and the team with the most at the end of the night on Saturday wins Gym Night.
Gym Night is for anyone who either loves to perform or compete and can be fun for everyone. Spectators are welcome as well to cheer you and your friends on the night and day of.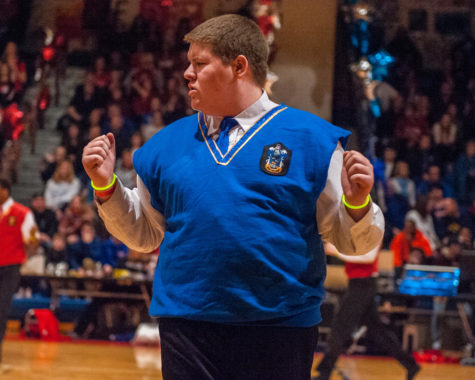 JSGarber