Hulmeville funeral director scams families, collects disability payments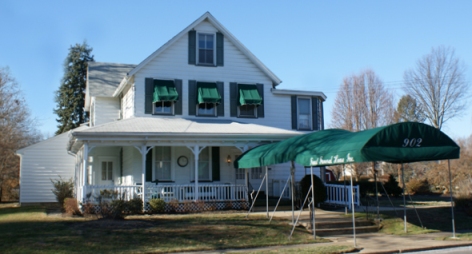 David Wayne Faust, 52, the funeral director of the Faust Funeral Homes in Hulmeville, was recently subpoenaed for several crimes committed over the past two years.
Faust appeared on court charges of theft by deception, forgery, tampering with public record, identify theft, intent to defraud and tampering with records.
County Detectives Eric Landamia and Mark Zielinski stated to levittownnow reporter Tom Sofield that Faust did not obtain proper permits for cremations and charged families of the deceased for the permit he did not have and forged the signatures of several doctors for seven death certificates.
Faust forged the certificates between  2015 and 2016 but the first report of forgery came in August 2016. The signature reportedly contained spelling mistakes. A search warrant was issued in September.
According to detectives, 38 cremations were conducted without proper permits from the county, totaling 950 dollars in unpaid fees. 14 of these clients were reportedly billed for permits that they never received and two clients were over billed.
When talking to detectives, Faust claimed numerous head and neck injuries and a shoulder injury sustained in a race car crash. He also mentioned being the recipient of  Social Security disability benefits and took multiple narcotics for his injuries.
Faust told detectives that he was able to receive disability payments because his daughter was set to take over the funeral home and was doing the majority of the work. Detectives said that this contradicted a previous statement.
"Further investigation by county detectives and a federal investigation from the Social Security Administration uncovered that Faust filed a claim in 2012 and received $113,000 in benefits between 2013 and January 2017, according to court papers," Sofield wrote.
"Deputy District Attorney Marc Furber told LevittownNow.com in a phone interview that Faust's alleged forgery on death certificates could cause major problems for the families of the deceased," Solfield wrote. "The death certificates are often used to clear up the deceased final matters and discrepancies can cause headaches for the next of kin. Faust's motive for the forgery was not made clear in court papers, but Furber said it was likely to save time on a process that can be time consuming for funeral directors."
Faust was released on 2,500 dollar unsecured bail.