AP classes secure futures, ensure smooth path to college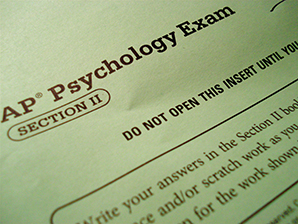 Advertisement
In schools across the country, Advanced Placement (AP) classes are being offered for students who go above and beyond the average expectation of an honors student. Many students who have the ability to take AP classes are stepping up, hoping to gain high scores on the national exam and gain the college credits.
An AP class is designed for students who are not engaged by honors courses and want more of a challenge. The College Board creates a high school class curriculum that is based off of a college curriculum and tests.
With a more challenging curriculum, any student who takes an AP course will definitely be challenged. However, many students choose to take honors instead of AP because of the main difference: how challenging the course is. The difficulty is not the only difference. Another difference is the college credit that can be acquired if a student scores high enough on the national exam.
The real question here for most students is will AP classes actually help in the long run?
Since AP students are being pre-exposed to college curriculum, they are better prepared for the excess note-taking and have more study skills under their wing than the average student.
Not only do the courses give students a preview into the life of college, they also help students obtain college credits. AP credits are a major steal for many students. They can be acquired by paying less than $100 to take the national exam.
Some colleges will accept the credit if the student scores a three. Most colleges, however, will only accept it if the student gets a four or five. Taking AP courses only for the credits does have downfalls, though. Even if a student scores a perfect five on a national exam, it all depends on whether or not the college accepts the class for credit.
There is no reason to not take AP classes. Not only will these classes prepare students for college curriculum, but they also can make college cheaper if a student gets a high enough score on an AP exam. For those students up to the challenge, taking an AP class can provide them with a useful introduction to the college environment.