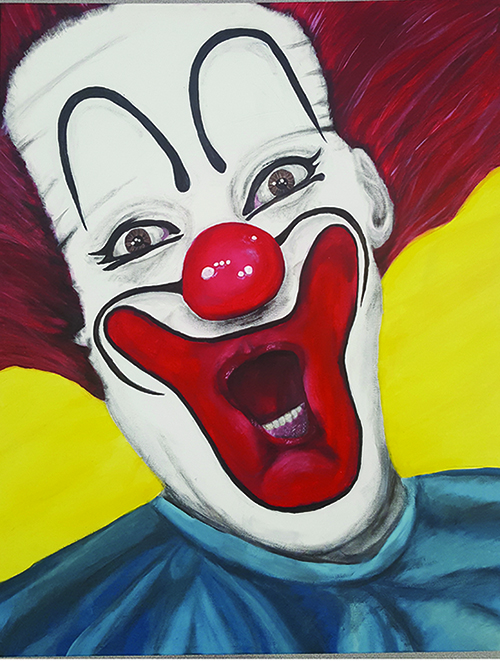 Art/Sam Turner
Sam Turner, grade 12
I;m in AP Studio art. In this class you have to pick an overall theme (concentration) for you pieces. My concentration is childhood fears. Art is something that I'm passionate about because actually doing the work can be frustrating but seeing the final project in the end makes it all worth it.
Clown
I'm not scared of clowns, but I know many people are. I painted it with its mouth like that to make you feel uncomfortable when looking at it. The medium is acrylic paint
Centipede
This bug gives the illusion that it is crawling across the page. The whole thing is made up of a lot of little dots (stippling). it was very tedious to do. The medium is sharpie.