Palestinians deserve human rights and justice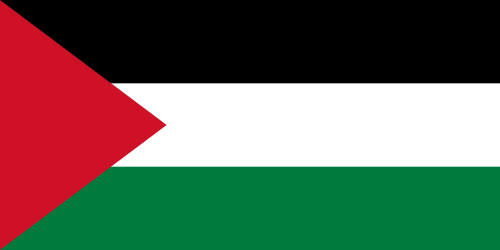 Advertisement
Israel has been committing crimes against the Palestinian people, ranging from travel restrictions, unlawful arrests and torture, controlling the water supply, theft of land, and murder. Yet these crimes are often ignored or brushed off by Western governments because Israel is a "democracy" and a supposed ally against terrorism.
Israel has had a wall up since 1994 to restrict Palestinian movement, causing many to decry Israel as an apartheid state. Israeli government official Yakir Segev confirmed that the wall's purpose is to cut off non-Israelis.
Travel restrictions imposed on Palestinians have also become a barrier for women seeking breast cancer treatment. The sanctions imposed on them by Israel are a major factor. The travel blockade makes access to treatment "very patchy," according to Doctor Philippa Whitford, who has worked in Palestine before.
Through the same travel restrictions "…Israel controls the movement of people and goods into and from Gaza, particularly on essential construction materials…" according to an Amnesty International report.
The Israeli government also supports and implements torture in its prisons. "In the West Bank…Israeli forces committed unlawful killings of Palestinian civilians, including children, and detained thousands of Palestinians who protested against or otherwise opposed Israel's continuing military occupation, holding hundreds in administrative detention. Torture and other ill-treatment remained rife and were committed with impunity…," Amnesty International reported.
Teenager Hamza Hamad was one of many detained by Israeli forces without being charged with a crime. Hamad's mother told the Independent that her son was beaten by authorities.
Palestinian authorities reported that during the month of Ramadan, when temperatures are around 95 degrees Fahrenheit, the Israeli government cut off water supply and blamed faulty pipelines, as reported by the Independent.  
"Families are having to live on two, three or 10 litres per [person] per day," Ayman Rabi, executive director of the Palestinian Hydrology Group, told Aljeezera.
"Israel wants to prevent Palestinians from leading a dignified life and uses its control over our water resources to this end; while illegal Israeli settlements enjoy uninterrupted water service, Palestinians are forced to spend great sums of money to buy water that is theirs in the first place…," Palestinian Prime Minister Rami Hamdallah said in a statement.
By controlling water, the most essential resource for life, Israel is depriving Palestinians of their humanity.
"Israel already allows Palestinians access to only a fraction of the shared water resources in the occupied West Bank, with unlawful Israeli settlements getting almost unlimited water supplies which enable settlers to maintain lush gardens and even fill up numerous private swimming pools…," Saleh Hijazi, the Israel and Occupied Palestinian Territories researcher of Amnesty International told the Independent.
While more recently, Israeli authorities have blocked bills that would limit the amount of water accessible to Palestinians, the fact that water has been held hostage does not change or acquit Israel of its guilt.
The annexation of land is also a huge problem. Israel has built settlements illegally and declared them legal after the fact. This is imperialism  and colonization at its finest.
The settlement in question was built on private land without permission from the owners. Any and all settlements over the 1967 Green Line are seen as illegal by the international community, yet Israel continued to move forward with its annexation, even announcing that it will build new settlements in response to the United Nation's decision to condemn Israeli settlements.  
The Times of Israel, an online publication, had posted a blog entry  titled "When Genocide is Permissible" by Yochanan Gordon, who argued that there is nothing wrong with the persecution of Palestinians. The post was taken down by but can still be found elsewhere online.

In Oct. 2016 Whitney Webb reported on a massive civilian rally calling for the death of all Arabs after an Israeli soldier was convicted of manslaughter for shooting  a wounded Palestinian in the head.
"This seems more like a celebration of murder than anything," journalist Dan Cohen commented on Twitter in regards to the rally.

"We are commanded in the Torah to love every person, to be generous and do charity work, and to avoid wronging any person," Tessara Dudley, a Jewish woman, wrote in a blog post speaking out against Israel. "It is our calling to fight for equity and justice for all people…The actions of the Israeli state are antithetical to the pillars of our religion, yet it is nevertheless claimed to be a Jewish state."

The Guardian reported that in 2014, "The conflict in Gaza in July and August…claimed the lives of 2,220 Gazans, of whom 1,492 were civilians, 605 militants and 123 unverified." The Guardian also reported that over 11,000 people were injured and approximately 500,000 Palestinians were internally displaced during the height of the conflict.
Israel has also violated ceasefire agreements with the Palestinian government. "Violations include constant attacks on Palestinian fishermen and farmers who work near the border fence," Noor Harazeen of Telesur reported.

"To affiliate myself with Israel is to co-sign occupation, torture, apartheid, and genocide," Dudley stated in the same post.
Israel will only continue to fester and rot unless it is brought to justice and balance between the Palestinian people's rights and the Israelis desire for safety from antisemitic violence can found.