To Riverdale and back again…again?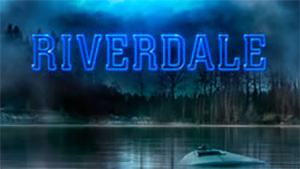 Advertisement
The trend of nostalgia has been making a comeback in the last few years with old TV shows and movies being revived or rebooted. Classics such as "Ghostbusters," "Fuller House," a continuation of "Full House," and "Girl Meets World," a continuation of "Boy Meets World " have all been rebooted recently. The newest addition is The CW's "Riverdale," a modern taken on the classic Archie Comics.
Riverdale premiered on The CW on Jan. 26, being ordered to series in May of 2016. Riverdale is a drama, unlike the original comics which were more humorous and lighthearted. The main plot involves the murder of Jason Blossom, jock and twin brother to Cheryl Blossom, queen bee and mean girl of Riverdale High.
KJ Apa takes on the main role as jock, musician and, of course, heartthrob, Archibald "Archie" Andrews. Apa is originally from New Zealand and sadly, not a natural red. Apa sat down with Vulture magazine to talk about his hair and accent.
"It's pretty gnarly, man… " Apa said about the hair dying process. "I had to go to the salon every two weeks to get it dyed and bleached and stuff. It was really painful the first and the second time I got it done because they do my eyebrows as well."
On working with an American accent Apa had to say, "I never actively went out and studied the American accent. I just came over here to the states and it was something I was able to do. Like, I never struggled with it. I used to talk to myself as a kid in an American accent."
The girl-next-door roll of Betty Cooper is played by Lili Reinhart, who previously starred in "The Kings of Summer."  Cooper stays true to her role from the comics, as an intelligent and strong character who wants to see the best in people.
In an interview with Glamour Magazine, Reinhart talked about how excited she was to  take on the role of Cooper: "She's a passionate, strong woman who loves her family and friends, but she is also battling her demons, which I think is beautiful to watch."
Taking on the role of Archie's best friend, Jughead Jones, is Cole Sprouse. Sprouse is most widely known for starring in the Disney Channel sitcom "The Suite Life of Zack and Cody."
When talking to Teen Vogue he discussed Jones being both a character and the narrator. "I think Jughead's character should also be a character that's investigated as a potential suspect. He's the only one breaking fourth wall. That gives him an advantage over the other characters."
It seems Sprouse isn't the only one who think Jones could be involved in the murder.  Kailey Tedesco, an English teacher at Neshaminy, seems to think the same. "I think it's Jughead," she said. "It's always the narrator!"
Cooper's "frenemy," Veronica Lodge is also played by a newcomer, Camila Mendes. Lodge and her mother, Hermione, must return to the mother's hometown of Riverdale after her father lands himself in trouble back in New York. Unlike the comics, Lodge is more of a friend to Cooper.
"She was Latina, and they weren't trying to push any stereotype on her. She just was Latina, which is how I feel," Mendes told Glamour when discussing how she didn't want to be a "stereotypical Latina character."
Other than the "core four" (Andrews, Jones, Lodge and Cooper), the show also has appearances by Luke Perry, who plays Fred Andrews,  Archie's dad and Mädchen Amick, taking on the role of Alice Cooper, Betty's mom.
Riverdale may not stay true to the comics, but it's interesting and addictive. Only watching the show will reveal the characters true selves, and answer the question viewers are dying to know: who killed Jason?