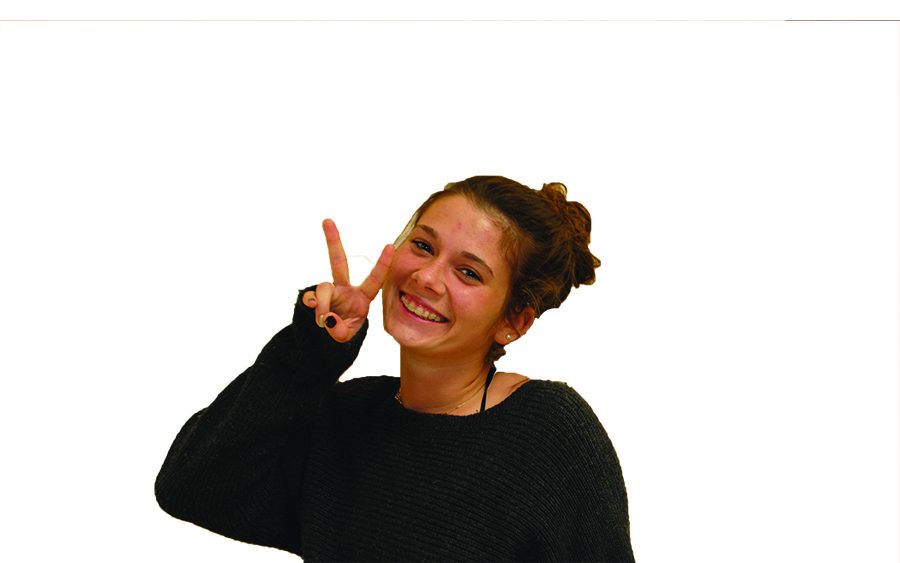 Photo/Madison Pickul
Alex Monaco
Is this your first time as a captain?
No. I served all four as co-captain.
What inspired you to run for captain?
Well I honestly didn't think I was going to get it, but I run every year just for the fun.
How do you contribute to the process, such as choreography, moral support, etc?
All the captains contribute equally, but usually Rachel and I usually come up with the dances and then Chad will help us.
How do you feel about your team's performance?
I think we've all done really well.
What performance are you most looking forward to seeing?
Red seniors, but I really think the red sophomores dance will be really exciting.
What do you hope to gain out of this experience?
Leadership and time control.
What are your expectations for gym night?
That everyone gets along and each team has a wonderful dance
What has the preparation to get ready for gym night been like?
Stressful, but the captains help me through it.
What is one random thing you want people to know about you?
I can do the wiggle with my tongue.