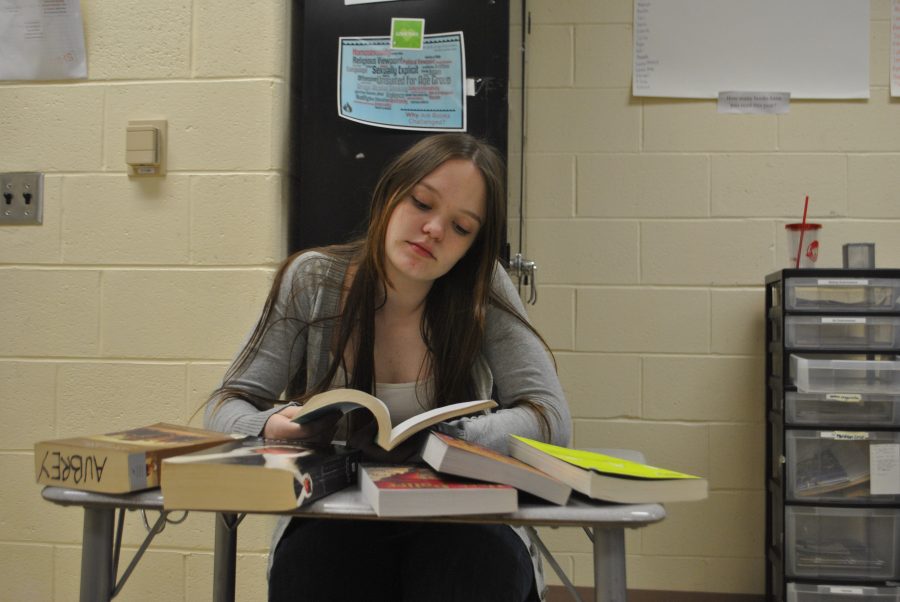 Photo/Nina Taranenko
Painting by Grace Marion
When Alex came home from work on Friday night, three days ago Brianna was gone.
Having had Brianna at the age her daughter had now reached, Alex assumed that she was capable enough to watch after her brother, Luke, 11 years her junior, while her mother was at work.
Luke pled to the officer that his sister had left for the store, "'cause we ran out of finger paints," he said.
" Ma'am, have you considered she's just gone out with her friends too late?" asked Officer Reynolds. Brianna had run away twice before.
Alex spent the day sitting in the kitchen, swirling a spoon in her caramel-colored coffee, cold when she came to sip it, staring into the thick glass over their family portrait.
It was an old photo; Luke's hair was still blonde from summers once spent on his grandmother's farm. He sat apart from the his family, playing with the red pen knife his father had gotten him for Christmas in the foreground. That was the last Christmas before his father had died in an accident, driving his Jeep wrangler to work one morning with disconnected brake lines.
A week passed without Brianna and the bags under Alex's eyes were no longer a result of long shifts at the diner. Her daughter had never been gone so long.   
Alex stayed home from work on Monday to visit the police department and go over her daughter's missing persons report with the officer that was handling their case. Before she was set to arrive that the station, she decided, she would go over what happened with Luke once again.
"What are you painting, sweetie?" Alex asked, looking onto Luke's canvas.
"A tomato." he said, squishing his hand back into the jar of red paint that perched on the tan easil cill. Thin red goo poured slowly over the edge of its glass home onto the hardwood floor.
"Luke, did grandma give you that paint?" Alex asked.
"Luke, the red paint, in your hand. Where did you get it?" she said, knowing full well he had heard her.
That's going to be impossible to get out she thought, noticing that the paint had made its way into Luke's curly brown hair.  
"Oh, this…" he said, "Brianna got it for me. "
Gently, Alex grabbed Luke's wrist, the smell of iron wafting off of his clothes.
"Sweetie, you told the police officer that she never came back."
"Oh, she brought me paint," said Luke, looking past his mother.
"Show me the rest." said Alex, scowling knowingly.
Alex walked, following her son out of the screen door into the back yard. They continued into the the woods, fallen leaves crunching under foot. Alex didn't consider then how cold the damp ground must've been on Luke's bare feet.
After some time Luke stopped, jerking his mother's arm in the direction of a small creek. He looked over to the base of a White Ash tree, bigger around than he was tall, and kneeled by it, lifting up his hand, dripping red.
"The craft store only had blue," he said.
Alex walked over to him, looking beyond the scarlet puddle, and placed her hand steadily onto his back.
Brianna had not run away this time.