Bread is a top-tier superfood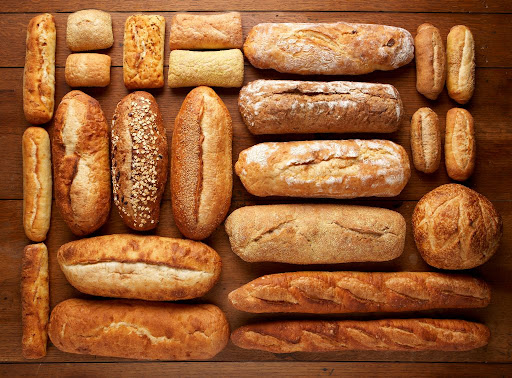 Golden brown skin crunches against a cutting board as crumbs of flavor pop out with a knife's slice. A warm, fluffy interior reveals itself as it dips into a dish of olive oil and various spices, absorbing the green and gold, with a bite of heaven awaiting. This is bread, a top-tier superfood in all aspects: taste, variety, versatility, and health benefits.
The four main ingredients that make up bread are flour, yeast, water, and salt. These four bases come together to make a highly nutritious meal compressed into one small, or large, loaf. 
Despite being a globally-known and enjoyed food, bread is commonly labeled as unhealthy. However, with the many variants of bread, there are plenty of health benefits of the tasty food. 
Registered dietician Rachel Ajmera, MS of Healthline.com states eating whole grain bread is a means of lowering the risk of "heart disease, diabetes, obesity, and even colorectal cancer." 
Ajmera also cites that whole-wheat bread is much higher in contents of protein, fiber, and micronutrients, which is beneficial to overall health and even weight loss. Even white bread, which is labeled as the most unhealthy, may be enjoyed in moderation in a healthy diet, although whole-wheat and whole-grain bread are better alternatives. Regardless, bread overall is still a healthy and savory food and is portrayed poorly in the eyes of the general population in terms of health benefits.
Bread isn't only a top-tier superfood because it has various health benefits. It's also extremely versatile. Bread can be the main course, a side, or an ingredient in a meal. Professional chefs spoke out in the Insider about the many dishes that can be orchestrated with the use of the superfood, bread. Breadcrumbs are of the most simple things bread can be used for in the kitchen and can be used in salads or pastas.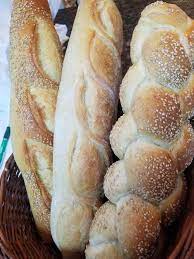 Sous chef Rachel Wright of Leon's Full Service in Georgia told Insider that bread pudding is a perfect meal to stir up with leftover bread. All it takes is a mixture of stale bread, eggs, oil/butter, and other sweet ingredients. Bread can additionally be used to create garlic bread, meatloaf, croutons, toast, sandwiches, and many more wonders of savor. 
Bread isn't only a godly food that professionals and statistics can back up as being top-tier, but the average consumer. As a self-proclaimed bread connoisseur myself, I've experienced some of the highest peaks of bread. A local market in Newtown, Pennsylvania, called La Stalla Italian Market, introduced me to the greatest bread I've ever eaten in my life, and provided the evidence for myself to claim bread as a superfood. 
When I was in middle school, I can recall walking into the market with my mom and the aroma of delectable cheeses and breads wafting into my nostrils as soon as the door exposed the market's atmosphere. After leaving with three giant baguettes, I couldn't contain myself with the warmth of the brown bag on my lap. I ripped a piece off of one of the loaves, and took a bite into cloud nine- a crispy, golden brown, textured shell, and a warm, soft flavorful interior. Evidently, it doesn't take a professional or a chef to see that bread is one of the greatest foods.
Why is bread a top-tier super-food? It's versatile and can be the star of a dish, or simply a feature on the album. 
While on the topic of versatility, bread also has many variants and flavors on its own, regardless of any other food it's paired with. Bread has many health benefits, contradicting the many myths and beliefs about bread being bad for people. 
And, most importantly, bread is just a delectable, savory food, a taste so great in a food so common around the globe.