History-making at Hallmark
The family-favorite channel takes steps to diversify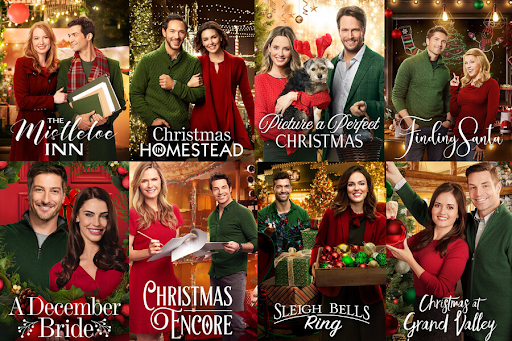 The Hallmark Channel has been around for a long time. We all know the cheesy romance movies that it produces, and most of us are guilty of watching them at least every once in a while, specifically during the holiday season. 
The first original holiday movie that Hallmark made aired in the year 2000, titled "The Christmas Secret". I know, it feels like they've been taking over the holidays for much longer than that. But since then, Hallmark has aired over 150 Christmas-themed movies, which is a lot for one winter season. 
However, despite the number of movies made, most of them lack diversity and representation.  While most feature two people falling in love over the holidays, these people are usually white and heterosexual, which can ostracize viewers who may feel as though they are not represented on their screens. This is incredibly harmful to viewers because they are not seeing any representation.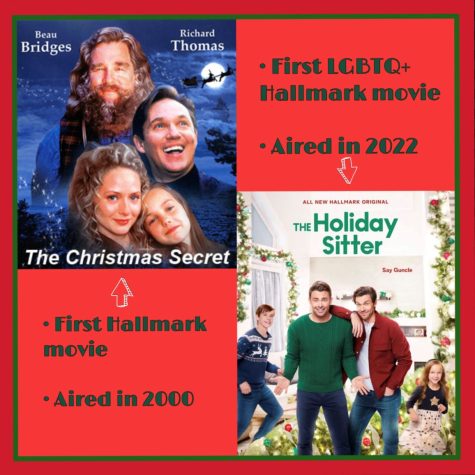 When movie after movie features a lead couple who look the same, it's discouraging to people who are consuming this media. It pushes the idea that these are the only people who find love over the holidays and have a happy ending, and makes their movies unrelatable for many who do not look like them. 
Fortunately, Hallmark has recently started diversifying. In 2018, the Hallmark Channel premiered two movies that featured the first black actors and actresses to ever be cast as romantic leads in a Hallmark Christmas movie entitled, "Memories of Christmas" and "A Majestic Christmas". 
In 2020, many steps were made to make the channel more diverse, airing movies with the first inclusion of a same-sex couple ("The Christmas House"), the first same-sex wedding ("Wedding Every Weekend"), the first lead actor with a disability ("Christmas Ever After"), and the first largely Asian-American cast ("A Sugar & Spice Holiday"). 
This year, 2022, Hallmark aired its first-ever movie with a queer couple as the central characters in a romance plot. The movie, called "The Holiday Sitter", premiered December 11 and starred Jonathan Bennett and George Krissa. 
"The audience is going to see two men meet and fall for each other in the exact same way that a man and a woman meet and fall for each other," Bennett said in a recent interview. 
This type of representation is so important for people to see. For people to be able to watch a happy, queer couple in a story that isn't solely based around them not being straight is so necessary. It's a classic Hallmark movie, but with two men starring instead of a man and a woman. 
While it's taken 22 years to get to this place in which diversity in love is seen as something that needs to be represented in traditional media, such as holiday movies, it's good that it's finally happening. 
There have been queer holiday movies on other platforms, such as Netflix and Hulu, available for some time now. Still, it's amazing to finally see the Hallmark Channel take these steps to promote inclusivity in their movies. Hopefully, there will be more movies with representation for viewers to watch in the coming holiday seasons.