Red's victory over Blue 13-0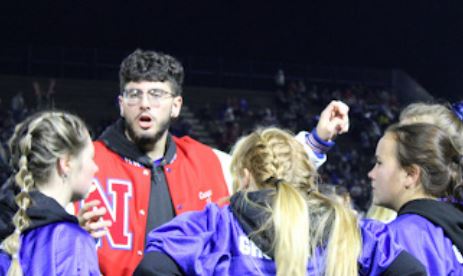 Powder Puff has been a beloved tradition at Neshaminy High School, encouraging seniors to step out of their comfort zone and experience playing a football game at the Heartbreak Ridge in an intense match up. On October 18, Neshaminy senior girls, as well as their coaches, competed Red versus Blue in the annual Powder Puff football game.
The two teams fought back and forth, not letting up any points throughout the first half of the game. Red team's "MVP," Maggie Zercher, came in hot, scoring two touchdowns for the Red team in the second half.
Zercher was a big part of Red's victory, running through the endzone when they needed it the most.
"It felt good scoring those points for my team," Zercher proclaimed Wednesday morning.
The Blue team didn't go down without a fight, but wasn't quite able to get any points on the board. Lindsey Gorka, one of the Blue team captains, had some words to say on their struggle during the game.
"We definitely could have improved on blocking. We never seemed to give any of our quarterbacks enough time to throw the ball and our running backs enough space to run," Gorka explained after her team's defeat.
The most important aspect of Powderpuff is having fun. It lets the girls participate in a football game, playing with their friends and having some laughs.
Zercher recalled one of her favorite moments of the night. "Getting the touchdowns. It was funny watching everyone run up to me. I definitely had the most fun playing tonight."
The Powder Puff game ended with a score of 13-0, red being victorious. Despite the Blue team's hard work and practice prior to and during the game, we can't help but wonder how the next blue versus red matchup will end. We will see at Gym Night if Red will continue to dominate.