The struggles of stress for students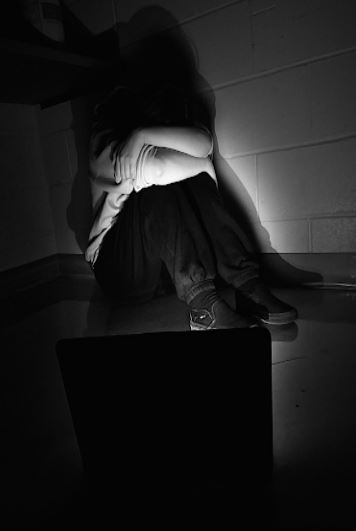 Stress is no new concept for students as school, work, and extra-curricular activities leave students feeling overwhelmed and in a time crunch. As high school marks the final years of secondary education, anxiety about the future sets in for many. Where to go to college? What career to follow? Is the work I'm doing in high school good enough? All this worry can lead students to feel more stressed than ever before.
Neshaminy High School (NHS) is home to many students struggling with school, applying to various colleges, and an environment different from what they are used to.
A senior, who wishes to remain anonymous, spoke out about how their final school year holds much more work and worry than before. A culmination of events has caused them to feel an immense amount of extra pressure.
"I work at a pizza place one day during the work week and one day on the weekend… so it's about 8 hours a week," they said. "It used to be more, but I did drop a couple of shifts because of stress."
College, getting ever so close for many, has put a damper on the fun of such an important time in life, especially for seniors.
"Just applying to colleges and getting everything ready…," they stated. "…I had no idea how many steps were involved. It's a lot."
However, college applications are not the only origin of added stress for seniors. The looming financial crisis that many families are experiencing to support students is astronomical.
"There is a lot of pressure. I'll look at the out-of-state tuition and then the cost per year, and then I'll look at what is in my bank account and have a panic attack," they said with worry. "I feel like the cost of college is really, really stressful…I could be leaving college with 100k in debt."
There are ways for them to move towards a less stressful year that they wish they had applied before.
"It won't be one thing that I'll be stressed about and more of a compilation of things, so if I work through it…doing it one step at a time…it does actually help," they find.
While seniors may be experiencing stress about college, underclassmen, especially freshmen, have been struggling to adjust to the new environment.
NHS freshman Hazel Pringle finds her new environment to be the cause of her stress. Transferring from a much smaller school, the scale of NHS leaves her feeling intimidated.
"It is a big high school," Pringle said. "My old school was not as big, and having no one to talk to is a lot."
However, coming from a different school district altogether leaves Pringle missing the relationships that they started in elementary school.
"There was a lot of stress with being in a new school with people I didn't know," Pringle said.
Even as an incoming freshman, the idea of supporting oneself through a college career adds pressure to an already stressful time.
"I want to stay on top of my grades to go to a good school mostly because I do want to have a great education," Pringle said. "I want to have scholarships, diplomas, and awards."
No matter the grade, students throughout NHS feel the same pressure to achieve their goals. Learning how to handle stressful situations that occur will make the time in school go by easier and is a skill necessary for life.