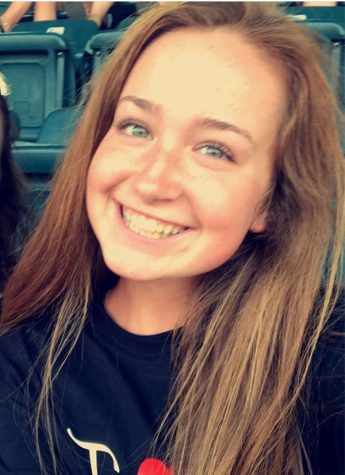 If you could live anywhere, where would you live and why?



Vienna, Austria because the weather is perfect, and the art and architecture is beautiful. They



   also have really good food.
If you were to transform into any animal (real or mythical) for the rest of your life on the spot, what would you become and why?



A bowtruckle because I could live in Hogwarts. They're really sweet, hard to find, and needy.



What is one invention that would automatically make life 100% easier for you?
Sophie Laurence, News Editor
Feb 11, 2019

Rams vs. Patriots: A Legacy

(Story)

Jan 30, 2019

Pac-Man Will Never be the Same

(Story)

Dec 21, 2018

Tekashi 6ix9ine Encounters Legal Troubles

(Story)

Dec 04, 2018

The 2018 Midterm Election Results

(Story)

Nov 20, 2018

New Principal Mr Staub

(Story)

Jun 17, 2018

BCTHS hosts suicide walk

(Story)

Feb 14, 2018

Popular show returns amid controversy

(Story)