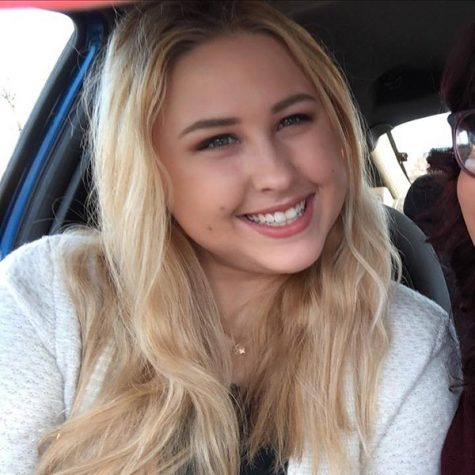 If you could live anywhere, where would you live and why?



I have no idea. I wouldn't want to permanently live somewhere until I get the chance to travel first.



Would you rather control space or time, and why?



I'd rather control space, so I can move people I don't like away from me.



One of the members of Big Time Rush has to go. Who are you gonna fire and why?



I would pick Logan because let's be real, he's the least memorable of them all.



Madison Pickul, Editor in Chief
Apr 01, 2019

A Month of Lifestyle Changes

(Story)

Feb 15, 2019
Jan 30, 2019

Unresolved: Neshaminy versus the PHRC

(Story)

Dec 21, 2018

Influencers and the Racism Behind Them:

(Story)

Dec 04, 2018

Funeral Director is Sentenced in Fraud Case

(Story)

Jun 17, 2018

Neshaminy teacher passes away

(Story)

Jun 17, 2018

McGee says his goodbyes to students

(Story)

Feb 14, 2018

Marvel returns with the mysterious Jessica Jones

(Story)

Dec 18, 2017

Top five movies to watch this fall

(Story)

Jun 15, 2017

NBC journalist shares story with students

(Story)

Apr 26, 2017

Artists of Neshaminy

(Story)

Apr 26, 2017

Neshaminy student studies abroad

(Story)

Mar 24, 2017

Bippity boppity boo: Fairy godmother visits NHS

(Story)

Feb 14, 2017

Color Captain Profiles

(Story)

Jan 26, 2017

Camila Cabello leaves Fifth Harmony

(Story)

Dec 21, 2016

The Viewpoint: Filtering information in schools protects students

(Media)

Nov 22, 2016

Neshaminy celebrates Thanksgiving

(Story)

Nov 22, 2016

New lunch lines liven cafeteria

(Media)

Oct 28, 2016

Meaning of playwickian explained

(Story)

Sep 30, 2016

It's the decades baby

(Story/Media)

Sep 30, 2016

Tawanka Elementary welcomes students

(Story/Media)

Mar 17, 2016

Climate's effect on mental health

(Story)

Feb 11, 2016

Restaurant stuns tastebuds

(Story)

Jan 05, 2016

Closure talks set in motion

(Story)

Sep 30, 2015

"You're Just a Teenager"

(Story)