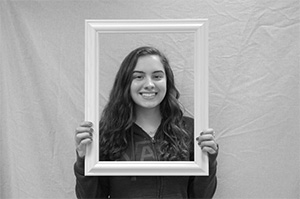 If you could live anywhere, where would you live and why?



I would move to San Diego. It's so much happier, the vibe is good and the weather is perfect.



One of the members of Big Time Rush has to go. Who are you gonna fire and why?



I would fire James. His hair is too much.



What is one invention that would automatically make life 100% easier for you?



Anything that does my hair for me.



Madison Maldonado, Staff Writer
Dec 21, 2018

Neshaminy Basketball Player Jumps Through

(Story)

Apr 26, 2017

Neshaminy students gain real-world business experience

(Story)

Oct 28, 2016

Football team goes undefeated

(Story)