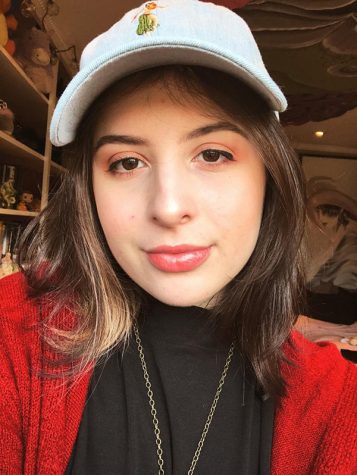 If you could live anywhere, where would you live and why?


Small apartment/house in a nice city. Somewhere scenic like Venice or Barcelona.


Would you rather control space or time, and why?


Time, not to be basic, but I desperately need a nap.


If Moana and Elsa got into a fight, who do you believe would win and why?


Moana. Homegirl can control the WHOLE ocean. She calmed down an entire ancient god. What did Elsa do? Almost kill her sister.


Gabi Ellis, Features Editor
Feb 15, 2019

Trump Administration Pursues Transgender Military Ban

(Story)

Dec 21, 2018

Queen's Legacy Lives on with New Movie

(Story/Media)

Dec 21, 2018

Influencers and the Racism Behind Them:

(Media)

Dec 21, 2018

Tekashi 6ix9ine Encounters Legal Troubles

(Media)

Oct 29, 2018

News Summer Timeline

(Media)

Oct 29, 2018

Celebrity Summer Timeline

(Media)

Oct 29, 2018

Sept. 7 – Mac Miller's Death

(Media)