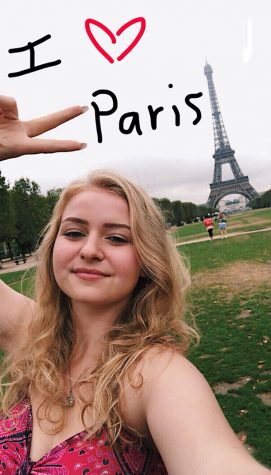 If you could live anywhere, where would you live and why?



In a cozy mountain-like house surrounded by lush greenery and maybe a river. Close to a    



   village/town.
Would you rather control space or time, and why?



I would control time because I could go back to before I finished eating and eat what I ate



   again.
Out of the blue, you get a call from the president. What do you think it's about?



They've been listening in to my phone calls and texts talking smack about him.



April Phillipps, Staff Writer
Mar 24, 2017

Senior prospers on dance team despite disability

(Story)

Dec 21, 2016

NHS, Red Cross team up for annual blood drive

(Story)

Oct 28, 2016

Pumpkin spice is all the hype

(Story)