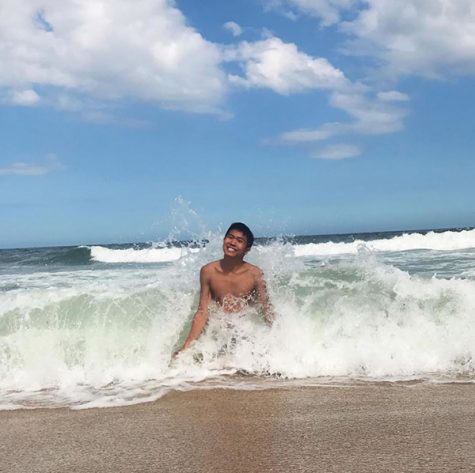 If you could live anywhere, where would you live and why?



I would hands down choose San Diego, CA. I have no idea why, but the first time I hopped off 

a plane at San Diego International Airport, I just felt at home.


Would you rather control space or time, and why?



Time management is definitely a rough patch for me. The ability to control time would be 

amazing for procrastination.


If Moana and Elsa got into a fight, who do you believe would win and why?



I would like to say Moana would win, but Elsa could literally just freeze the entire ocean. 

Moana sailed the great blue sea, not a chunk of ice.


Andy Nguyen, Managing Editor
Apr 01, 2019

Experience As Gym Night Captain

(Story)

Feb 11, 2019

Effects of Dual Enrollment on Students

(Story)

Dec 21, 2018

Social Media and its change to fame

(Story)

Dec 21, 2018

Does Christmas Feel Less Festive Each Year?

(Media)

Dec 04, 2018

Twelve dead after Thousand Oaks shooting

(Story)

Oct 29, 2018

Celebrity Summer Timeline

(Story)

Jun 17, 2018

How does marijuana affect your body?

(Story)

Feb 14, 2018

As climate change looms, Neshaminy reflects on local changes

(Story)

Dec 18, 2017

Dual iPhone release excites Apple fans

(Story)

Apr 26, 2017

AP classes secure futures, ensure smooth path to college

(Story)

Jan 26, 2017

Haters Back Off! renewed by Netflix

(Story)

Nov 22, 2016

Memes take over social media

(Story)

Sep 30, 2016

Back-to-school survival tips

(Story)