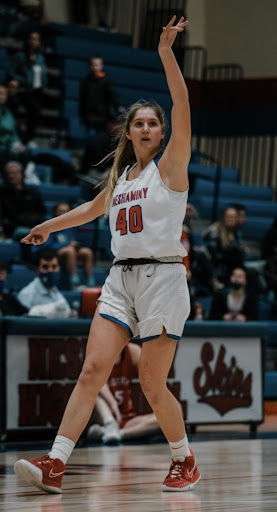 Neshaminy's up-and-coming Girls Basketball player, Reese Zemitis, is off to a great start with her sophomore season. As young as Zemitis is, she has already received offers from two Division I schools: St. Joseph's University along with Drexel University. 
"I think getting these offers at a young age is a huge opportunity," Zemitis stated. 
She has played basketball since she was five years old and plans to play all throughout college and maybe even competitively after college. 
"My advice to players that are trying to get noticed by coaches is to do the little things in games. Cheer on your teammates, communicate, be confident, and if the game isn't going your way there is always something to do about it," Zemitis said. 
Being as determined as Reese Zemitis is, this young athlete is definitely going far.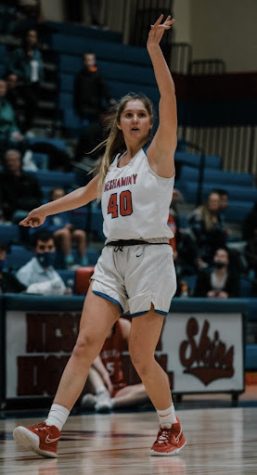 Photo by PA Girls Hoops
Captain of the Neshaminy Girls Basketball Team, Taylor Gurysh, has made quite an impression as a junior athlete. Gurysh has received an offer from Kutztown University, a Division II school. 
"I am very grateful that I got an offer from Kutztown University because it is an opportunity that many kids don't get," Gurysh stated. 
Along with earning a college offer, Taylor Gurysh was also voted player of the week for the week of January 3-9 with 808 votes. 
"Getting voted player of the week was really cool. Having the support from many people in our community voting for me was really nice," Gurysh said. 
Having support from the community is definitely a huge motivation to push this athlete to be the best she can be. Knowing how talented Taylor Gurysh is, she is going to attain many accomplishments in the near future.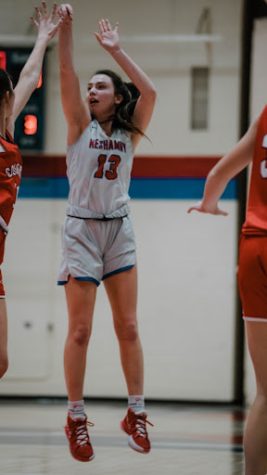 Photo by PA Girls Hoops