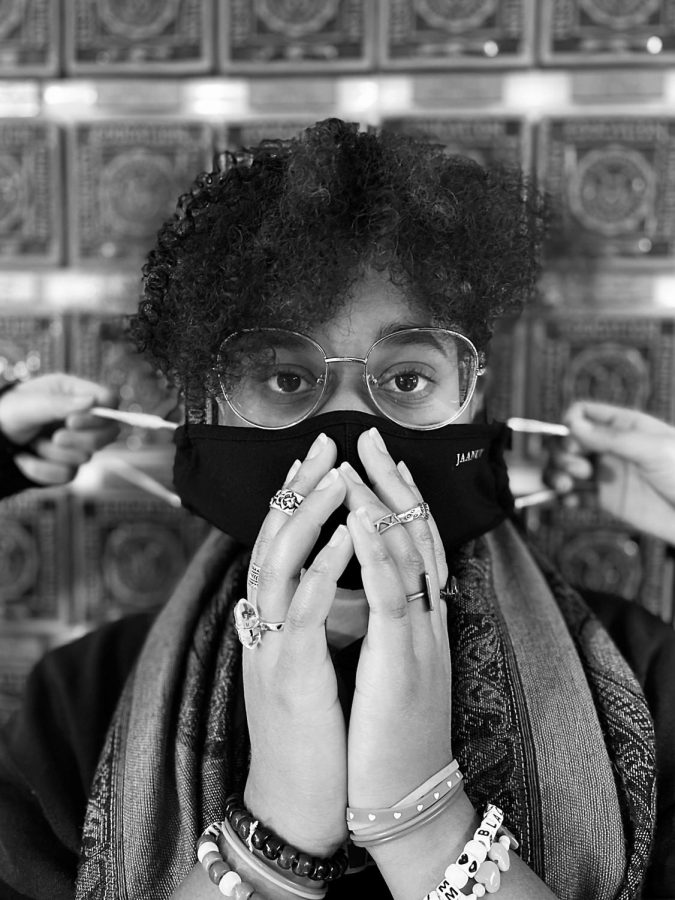 The Neshaminy School Board of Directors repealed the district's mandatory mask mandate in response to the Pennsylvania Supreme Court's December 10 ruling stating that the Secretary of Health's guidelines were unconstitutional.
The weeks after the mask mandate was repealed, Neshaminy experienced a spike in cases, increasing from 166 confirmed cases in the month of December throughout the district to 594 confirmed cases in the month of January.
Students and teachers have mixed feelings about the new mask recommended policy, some of which asked to keep their statements anonymous due to the potential controversy their opinions might ensue.
When asked about the growing concern over the rise in close contact cases, Neshaminy junior Zoe Thompson explained that she is very worried about the state of COVID mitigation at the school and finds the entire situation to be very nerve-wracking.
With the alarming amount of COVID-19 cases in Bucks County and the unpredictability of this pandemic, students at Neshaminy were growing concerned about the possibility of returning to online learning.
Neshaminy sophomore Krish Patel is worried that online school could wreck havoc on his grades and GPA.
"Going back to online learning would ruin my grades and if the School Board's wish is to ruin their students' chances of obtaining a higher education by exacerbating COVID cases, then they are doing the right thing,'' Patel said.
A junior at Neshaminy who believes masking should be an option explained that even though she doesn't like wearing masks she would be in support of a mandate if that kept her from returning to virtual learning.
Students at the high school have become increasingly worried that the decision to make Neshaminy masks optional has caused their health to be put into jeopardy.
"I feel like the school board has created a very unsafe environment for students," Neshaminy High School senior Gina Lopez said.
Freshman Heaven Rivera stated that she is worried about contracting the virus due to the large number of students who now choose to attend school maskless. Rivera stated that she is worried about contracting the virus and passing it along to her family members at home.
Junior Nicole Guilmoutdinov explained that she is worried about teachers and students coming into school while unknowingly being COVID positive, stating that it would lead to learning loss.
When asked about their take on the new policy, freshman Sofia Jordao had a lot to say.
"It looks like the school board crafted this policy knowing that unmasking students would result in more absences due to quarantine and in order to prevent a shutdown of the school, they mandated masks on teachers and not students to ensure this wouldn't be the case," Jordao said.
"This feels like a slap in the face because they are basically saying they know that students will have to quarantine and miss out on the benefits of in-person learning, but they just don't care."Some Neshaminy students agree with the School Boards decision to abide by the Supreme Courts ruling which is to their advantage, with some students suggesting that it was an appropriate action.
Neshaminy junior Paul Fazilov revealed that masking was a nuisance to him.
"I think they made a good choice because masks always bothered me. I just don't like it as an athlete and as a student. I don't like it," Fazilov stated.
"I absolutely hate it, I despise it. It's my body, my choice. I don't think the masks help us," an anonymous student said.
Sophomore Brett Cohen was asked why he chooses not to wear his mask in school. He stated that he believes that it's a personal decision.
"I think it should be optional. I feel like it's a choice. I think we're at the point in time where if you want to do it then you can do it, and if you don't then you don't have to," Cohen stated.
Neshaminy students are not the only ones who are voicing their opinions over the decision to repeal the mask mandate as teachers have also expressed their thoughts on the situation.
One teacher revealed that the decision is raising everyone's anxiety level.
"That decision does not seem to be based on health concerns for all involved. It's a business decision. It's not what's best for the community," a teacher at Neshaminy stated.
Another teacher at the high school stated that they feel as though the decision was made to please parents and does not carry the best interests of students and staff in mind.
They continued to say that they are not informed as to whether they had been exposed to COVID-19 and that the decision to end the mask mandate has caused them a lot of stress.
Numerous teachers were interviewed at the high school and most of them claimed that they believed the decision to repeal the mask mandate was an entirely political one.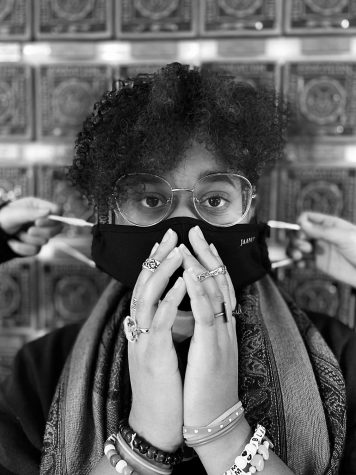 Photo courtesy of Brianna Vera
In an interview with Neshaminy Principal Ryan Staub, he stated that the revised policy to keep staff masked within six feet of others was more so about keeping teachers in school to avoid a shutdown due to staff shortages.
"If you get quarantined you miss school for a couple days. If half my staff gets quarantined, the district has to shut school down," Staub said.
No matter the true purpose of the mandate, it's clear that there remains a divide between students and staff alike on the topic of mask wearing and its effectiveness.