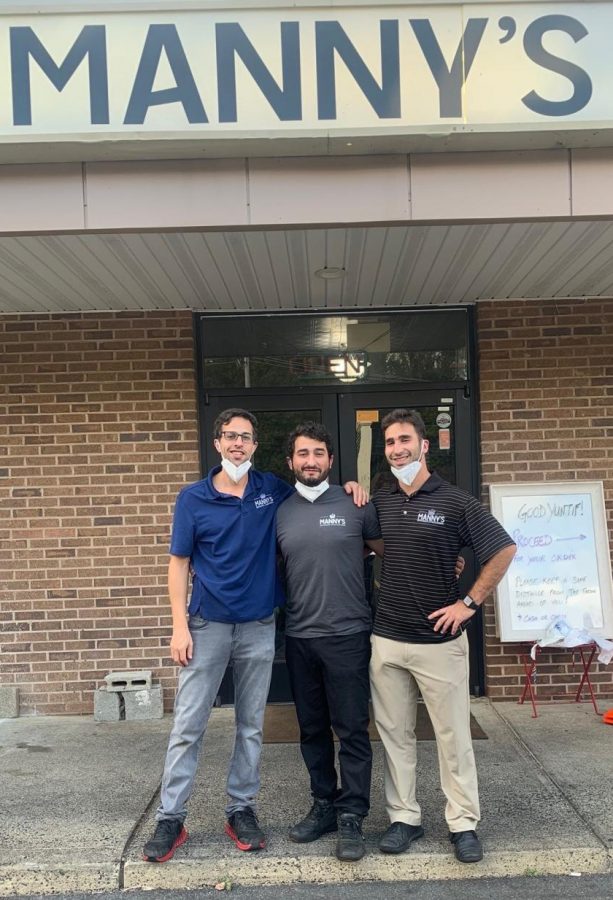 Back in March, businesses were faced with closures, restrictions, and many more challenges that unfortunately have kept some doors closed permanently. Restaurants especially have had to rise to the occasion with indoor dining being, momentarily, a thing of the past. The summer season allowed certain businesses to open back up their doors to the public, but with the winter settling in, businesses are preparing to hunker down again, including Manny's Restaurant and Delicatessen in Holland. 
Owned by Camp Nock-a-Mixon alumni Robert Woloshin, Jeremy Thomas, and Chase Thomas, Manny's has been able to stay open all throughout the pandemic. With a few minor adjustments they were able to land on their feet and even discover brand new opportunities to expand their business.
"We had to be creative with it," Jeremy Thomas says. 
In February, before the virus was taken into serious consideration, Manny's was already preparing for the worst. Once the government issued mandates, the Manny's team was already establishing a thorough curbside pickup plan.  
"You have to be ready to adapt and be flexible with everything you do," Robert Woloshin says. 
For the first few months of the pandemic, the three owners and the rest of the staff focused on the delivery aspect of their business. Luckily, they also had a window that could be used to interact with customers in a brief, safe way. No one was allowed in the store for roughly six months. 
The dreadful first months of the pandemic proved to be the most difficult for many businesses, and Manny's was no exception. With waiters and the cashier staff leaving temporarily for safety reasons, Manny's was at the mercy of not only the pandemic but the needs of their customers. 
"We're lucky that we've built so many great relationships with our regulars, and their support did not disappoint," Thomas explained.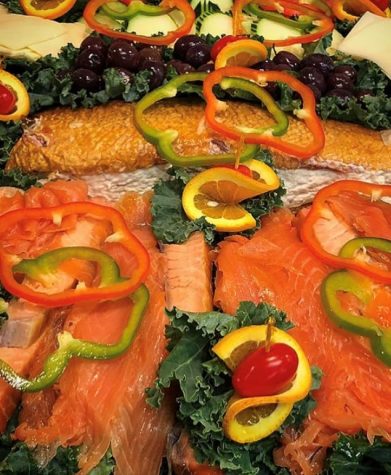 Thomas also said that with the help of recurring customers and the discovery of online ordering, they were able to stay afloat and have reached many more new customers along the way. Services like Grubhub, Uber Eats, and other virtual ordering platforms have allowed Manny's and other businesses alike to advertize themselves and attract new customers. 
"Every time a Grubhub order would be packaged, we'd put in a 20% off coupon for our online ordering, that way, we're reaching more people and getting more orders out there," Woloshin said. 
Spring proved to be a challenge but with the temperatures warming up, Manny's was excited to start outdoor dining and shortly opened back up for indoor later. But with winter creeping in and Covid-19 restrictions growing tighter once again, outdoor and indoor dining have been officially halted. Manny's however, is ready for whatever's next. 
"There's always a way to accomplish what you're doing, you just have to think outside the box," Woloshin stated. 
Woloshin describes the team's future plans as well as paying tribute to front line workers in the area. Earlier this month, Manny's delivered 600+ Thanksgiving dinners to the staff at Penn Medicine, showing us that generosity directly encourages prosperity. You can visit Manny's in Holland at 102 Buck Road. Try their lox and bagels. You won't regret it!