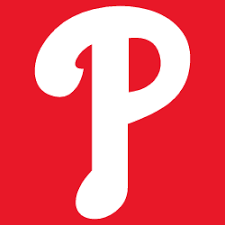 Coming off a very disappointing season, the Philadelphia Phillies have many holes that need to be filled if they want to compete for a World Series title this upcoming season. With new manager, Joe Girardi, a new mindset to this organization is being brought over and this should carry through to the front office and into free agency. 
One of the Phillies biggest issues last year was their offensive production. They ended the season 18th in the league in total hits, 22nd in Batting average, and 16th in total bases. These are just three of the many stats that prove the mediocracy of this team. They need more consistency at the top of the line up and I believe that this can come in the form of SS Didi Gregorious. A 27 year old SS from the Netherlands, Didi has had very productive seasons two 2 of the last 3 seasons. This past season in just 324 at bats, with injuries following him the whole season, Didi was only able to accumulate a .238 batting average and hit 16 HR. These numbers were definitely down compared to his very productive 2018 season where his batting average were .268 with 27 HR and 86 RBIS. To get this kind of output from one of your middle infielders would be huge for the Phillies. Since they have non-tendered Ceaser Hernandez, making him a free agent, and the news coming out that Jean Segura is willing to move positions, the slot at SS is beginning to naturally open up and allow Didi to slide right in for this Philadelphia Phillies team. My prediction is that he will sign with the Phillies on a deal for about 5 years worth $120 million dollars. 
        Another huge addition that would be a dream come true for any Phillies fan would be Gerrit Cole. After very inconsistent starting pitching throughout the entire season, to acquire the runner up in the American League Cy Young award would be huge. From May 20th up until the World Series, Gerrit Cole lost 0 games. For almost 5 months, he did not add a single loss to his magnificent record. His total record for the season was 20-5 for the Houston Astros, 2nd in the American League only to his own teammate, Justin Verlander. His 0.89 WHIP ranked first in all of baseball, his 326 strikeouts ranked first as well. Gerrit Cole is a stud. He will come into this rotation and solidify the top spot next to Aaron Nola. He is going to be a very hard guy to get as he is the crown jewel of this years free agent class, but I do think the Phillies will get him with a contract along the lines of 7 years for $240 million dollars. 
Expect a huge season from the Phillies if these two guys come on board. Two very well put together players that will help any team that they decide to join.