Izabella Groysman, grade 10
Abandoned Town
Used stippling to create textures and used dramatic colors using the method of fauvism. It's one of my early pieces, made in middle school, it's a dark lonely town with a forest and a little cemetery.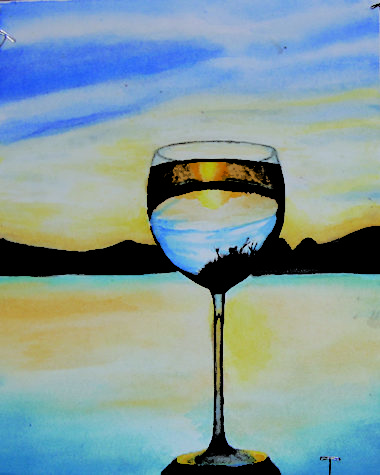 Glass
Watercolor of a sunset reflecting in a wine glass. The technique used in the sunset was calling "wet in wet". The first thing I did was the background and left the area of the glass untouched and the glass  I used a thin brush and didn't water down the glass.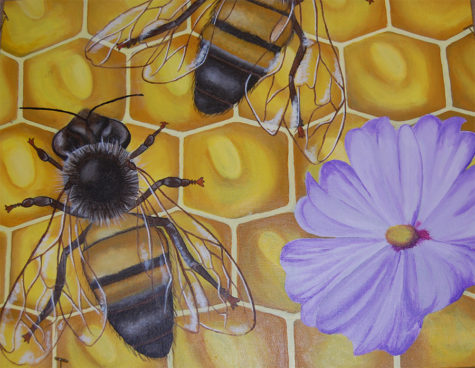 Bee Painting
An acrylic painting of bees collecting honey. The majority of the painting is yellow to represent being busy. The texture in the bee was stippling and shading. Shading is my favorite thing to do when painting.