Mental escape or mental battle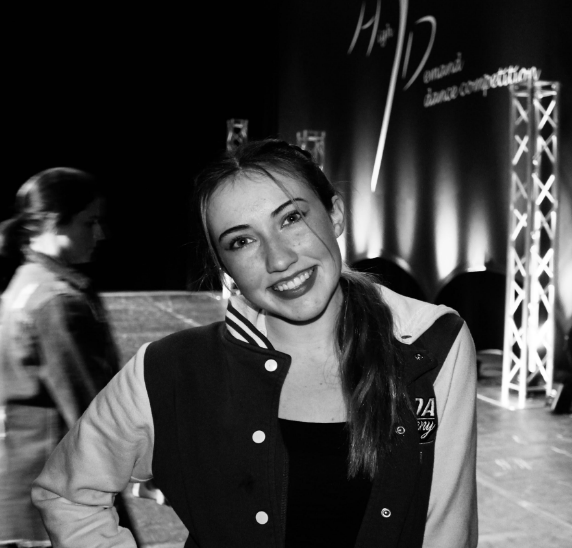 55 percent of students participate in sports during their high school years. 70 percent of those students end up dropping out. Why is that? Many will say it's because they are lazy, or seen as not good enough enough by their peers, families, and coaches. Little do we all know, the underlying issue underneath it all is their mental health. 
As the school years continue on, student-athletes' bodies start deteriorating and so does their mental health. The issue with this is that no one seems to acknowledge it, and if they do, the athletes themselves are viewed as overdramatic and overexaggerated. 
Senior and competitive dancer, Samantha McBride, has faced mental health and physical issues over the 15 years she has been dancing. She states that her mental health has been steadily decreasing ever since she has been devoting more time to the studio and sport. 
"The decline in my mental health has been effected by the amount of time I spend dancing," McBride expressed. "As I've gotten older and more serious I have been spending more time at the studio, giving me less time to focus on school and relationships and other important things like that." 
According an article by College Reality Check, studies have shown that the average GPA of a student who plays sports in high school is 2.84, while the non-player's GPA is 0.20 higher. Why is this? McBride didn't exaggerate when she said that doing a competitive sport in high school takes a toll on not only your mental health, but performance in school and social activities because of the amount of time dedicated to the sport.
"My grades declined and I had less time with friends," McBride stated. 
Quitting is a sore subject. Most parents and coaches will stress that it is because you are distracted or just not focused enough. This causes students to push aside their feelings and stop caring about themselves, but these words and comments also add to the situation of feeling trapped in your sport. 
When asked why she hasn't quit, McBride answered with a very interesting response. 
"
I am not sure what I would do without it.
— Samantha McBride
"I have thought about quitting multiple times and the thing that has stopped me everytime is the fact that I've been doing it for so long. I am not sure what I would do without it," McBride stated. "I never want to jeopardize the friendships I have made through dance."
On the other side of the spectrum, sophomore baseball player Jason Wilmot, who has been playing baseball for 12 years, explained that he is still in it to win it, but understands why people may not be.
"I have a lot of fun with it," Wilmot explained. "I could see how other people do because they think negatively. But as long as you just have a semi-good mood and stay positive, it doesn't get bad."
When asked, Wilmot agreed that playing a high school sport is a huge commitment for the player's physical and mental state. 
"Maybe toward the end of the season, though, a little but just because your body is so worn and used to doing that one thing over and over," Wilmot expressed.
Studies have shown that the average human body ages slower than humans that have played a sport in high school. Overtime, the muscle mass slowly starts to decrease, and with this comes the overall strength of the body. Joints stiffen and the medical attention that athletes developed when they played the sports define themselves even more. 
Although people may think that the more dangerous result of student-athletics is their physical health, their mental health is what really causes the most pain in their life.
Whether it be the student's decline in grades or participation in social activities, a student-athlete's internal health is overlooked by their physical health and more then likely, the opinions of other people around them. 
"All of these factored into me constantly feeling anxious, lonely, and upset," McBride said.