Mixed emotions: Seniors moving on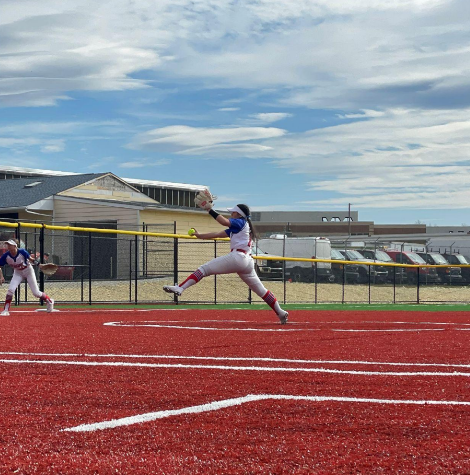 Many people in the U.S. spend their childhood involved in a youth sport, musical activity, or leadership program. While these programs are fundamental in creating well-rounded adults, the competitive nature and high expectations can be overwhelming for many children, especially at the high school level. While extracurricular activities are important and rewarding for many, there can also be a sense of relief when they are over.
While the spring softball season has just freshly started, the Neshaminy softball seniors are preparing for their last season together. This, for many, is an upsetting thought, especially for senior pitcher, RyLeigh Bilbrey. 
There is a significance to this team that others may not know just from watching a game. 
"Nesh softball to me is more than just a high school sport, it is something I have looked forward to since the day I transferred to the district," Bilbrey reflected.  
Many connections have been made from this sport. 
"I have played with almost every girl on this team since I was 9 or 10 years old, and just the thought of this being my last go around with my best friends brings a tear to my eye," said Bilbrey. 
Bilbrey has made many improvements since her freshman year, not only with her ability on the field, but off the field as well. She's learned lessons that she can take with her for the rest of her life, like how to be a leader. 
"Freshman year I was shy and didn't really branch out, " Bilbrey stated. "Now as a senior, I try to talk to everyone and include everyone in conversation. I know everyone's name on the team and a fun fact or two." 
For most of these players, this team is something that is going to be difficult to leave behind. The future holds amazing things, and the past is what leads you there. NHS softball has helped create strong and confident players. But underneath all of that, they've created bonds and lifelong memories. 
"Nesh softball is my family and I am sad to move on and leave my family behind," Bilbrey reflected . 
While Bilbrey is upset to finish her youth softball career, other seniors are feeling ready to turn the page. Senior Peyton Tierney is reminiscent of her softball career and cherishes the bond she has with her current teammates, but also feels satisfied with what softball has given her and is ready to move on. 
"I'm feeling super excited, and even grateful that I am playing this last season, particularly with this group of people." Tierney said.
Tierney has been playing with some of these girls since her first years of the sport, and is happy to finish it with them too.
However, softball has not always been the escape that it is now. The little league of the past has evolved into a highly competitive, travel league; with multiple practices and games a week. Many kids feel weighed down with commitment and responsibility. Tierney had a similar experience.
"I missed out on a lot of social events, didn't hang out with friends as much, and it just stressed my body out, and stressed me out mentally." Tierney recalled
However, during her sophomore year, Tierney got an unexpected break from her life of softball when she tore her ACL. At the time being on the sidelines wasn't easy,  but in retrospect she can see how it benefited her.
With the chance to "take a break," Tierney realized that "I didn't need it. That whole summer I spent making plans and hanging out with people." 
Continuing on, she admitted that her injury was "one of the best things to ever happen to her."
It is easy as a young person to get wrapped up in a sport or a hobby, and it's important to be able to still take time for yourself and build relationships with people outside of your activity. The step back her injury forced her to take has allowed Tierney to look at softball in a whole new light, and she now feels excited to relish the sport one last time.
"I get to enjoy my last season, not [be] stressed out about it, just have a good time, then graduate and move on to the next part of my life," Tierney expressed.
Being involved in sports teaches kids many important life skills. For Tierney, softball taught her drive, determination, accountability and time management. But the most important thing softball has given her are the friends she gained on the field.
"First, and foremost, it gave me my best friends. They are the people I rely on heavily. I turn to them for almost everything, and I have known them for so long," she stated. 
The bond the 2023 team shares is incomparable to past teams. The girls all feel so excited to play with each other, and are confident that their sense of sisterhood will play a big role in a memorable, drama-free season.
Finally when asked if she had anything to say to her current teammates, Tierney was at a loss for words. You can't blame her, it is not easy to sum up over a decade of a sport in one sentence. 
Tearfully, she said, "I would just say thank you… I would literally just say thank you."