4 hottest fashion trends of 2022: Y2K, vintage, goth & more
There's no confusion of which trends have made a comeback in 2022 and were the center of attention— from vintage clothing pulled from the fashion archives, Y2K low-rise, corsets, you name it. We've seen it all before, and now we're seeing it again. 
The 2022 season has come to a close, so let's take a trip down memory lane and review the most notable fashion trends of the past year.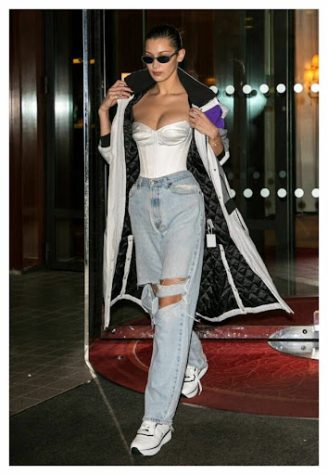 Corsets took one of the top spots in trends of 2022, coming in all different forms–- sparkly, silk, and strapless. We saw them most commonly paired with mom jeans, creating a cute contrast between a simple pair of pants and an outgoing statement top. Of course we all know a trend really isn't a trend unless it's viral on TikTok. 
#Corsettok was a thing, and according to TeenVogue, it had "over 71 million views".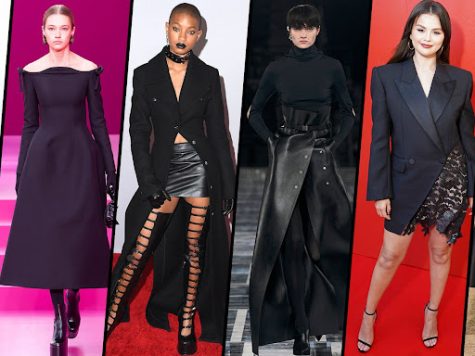 In 2022, we went back to black with glammy gothic gloom. Leather and lace had  reemerged. 
Valerie Steele, fashion historian and director of the Museum at the Fashion Institute of Technology noted, "The meaning of black is so complicated, it's something very pure and strict, something powerful. It's not a soft look. It's a hard look."  
The edge towards a more dark, and gothic look was a stark contrast compared to previous seasons of layered prints and exciting colors. An all black look sends a message for sure— one of power, and strength.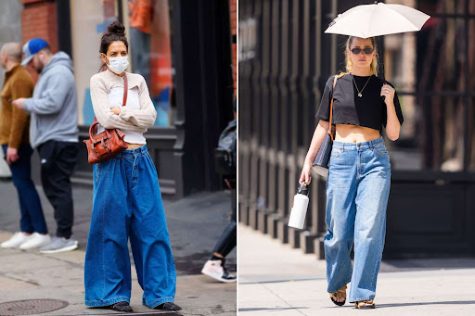 Oversized clothing made a big comeback in 2022. The most attractive thing about this trend was the effortless comfortability. 
According to Life Style Asian, doubling your size might not have been a fashion statement earlier, but it sure is 'THE' style statement NOW. 
Wearing big sweatshirts, oversized jeans, or baggy sweatpants that hang off the body's frame without anything constricting creates a laid-back look. In order to spice things up, accessories like bucket hats, chunky shoes, and statement jewelry were added to compliment the look. Tight tank tops were also commonly paired with baggy pants to add contrast to the comfy look. The trend gave off a fashionable yet effortless vibe that caught the eye of many.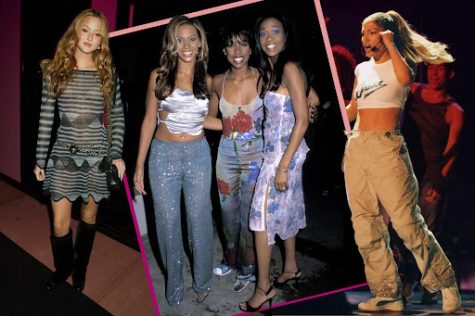 There's no doubt that 2022 was the year for Y2K's resurgence. Y2K fashion brings back the biggest trends of the late '90s and early 2000s.  If there's a single word that sums up the Y2K fashion, it's playful, and that is definitely what we saw. From velvet track pants and chunky heels to baby tees, this style was definitely something people had fun with this year. 
George School student Avery Sheehan described Y2K fashion as an outlet to express herself. 
"I think that Y2K is such a fun style to explore. I used it as a form of expression and I love the endless possibilities it holds," Sheehan said.
The trend's greatest appeal is its nostalgia value. It represents a more simple and more carefree time in history that people longed for. A look that started in the '90s came back and was modernized with a little more personality in 2022. 
This past year was a fantastic time for fashion. From vibrant colors and eye-catching patterns to dark and comfy fabrics, the trends were versatile and exciting. Anything could happen in 2023, so buckle up and enjoy the ride.