From a bakery to a feather boa:
The story of Harry Styles' career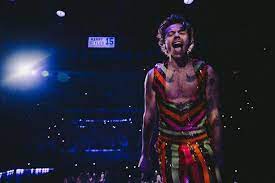 Harry Styles' career has spanned over a decade, beginning when he was just 16 years old. Now 29, there is no surprise that Styles' music has evolved throughout the years. Here are the most pivotal moments in the pop star's fascinating career.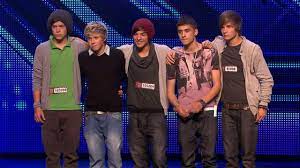 From X-factor (IVT)
"X Factor"
Starting from the beginning, Styles got his big break on the hit show, "X Factor,"  where he, Louis Tomlinson, Niall Horan, Zayn Malik and Liam Payne were put in a band together under the direction of judge Simon Cowell. The band was called One Direction, a name Styles came up with himself. The band placed third in the competition, but their career was far from over. 
Malik even stated at the finale, "We're definitely going to stay together. This isn't the last of One Direction."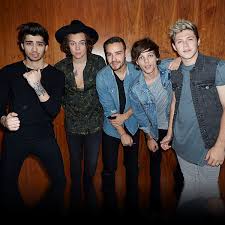 Sony Music
One Direction
For the next five years, One Direction took the world by storm. They put out four albums as a fivesome and another following Malik's departure in 2015. Together, they won nearly 200 awards spanning the American Music, Kids Choice, Billboard and BRIT awards. With their booming success, One Direction toured the world four times, often recording their albums on tour. They said their final goodbyes (for now) as a band in Jan. of 2016, saying they'll be back. 
"Let's give it 18 months," Tomlinson stated.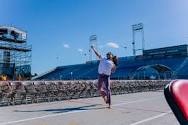 Taken by Helene Pambrun
Harry Styles
As the band dispersed, Styles was quick in the studio to create his first solo work. 
In an article with Vogue, Styles said, "I was very much finding out what my sound was as a solo artist." 
His debut solo album, entitled Harry Styles, showed stark change from One Direction's 'bubblegum pop' music. The album showcased Styles' inspiration from the rock genre with songs like "Only Angel". However, he also showed versatility with ballads like the lead single "Sign of the Times". The single went number one on the UK charts and secured Styles a BRIT award for British video of the year. 
Emily Murphy, a fan of Styles' since 2021, said her favorite song from the album is "Two Ghosts". She explained that the song is "about how people grow apart and change even though you cared a lot about them." 
Styles soon embarked on an 89-stop world tour called "Live on Tour," where he played the album as well as debuted some covers such as Fleetwood Mac's "The Chain" and One Direction's "Stockholm Syndrome."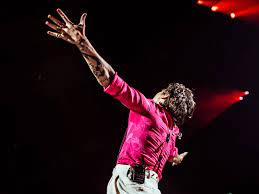 Taken by Helene Pambrun
Fine Line
After over a year in hiding, Styles announced his second album, Fine Line, with a lead single, "Lights Up". Styles kicked off his new album with a one-night-only performance at The Forum in Los Angeles on its release date, where special guest Stevie Nicks sang "Landslide" with Styles. Singles like "Watermelon Sugar", "Adore You", "Treat People With Kindness", and "Falling" played on the radio throughout 2019, 2020 and even 2021. "Watermelon Sugar"  became his first number-one on the Billboard chart. In early 2021, Styles won his first Grammy with "Watermelon Sugar" for best pop solo performance, a milestone for the singer. Styles started his next tour, "Love on Tour", in Las Vegas on Sept. 4, 2021. 
Murphy went to one of these shows where she witnessed Styles' charisma and kindness in person. She explained, "I feel during that time he was always trying his best to make everyone feel welcome." 
It is hard not to feel welcome when Styles says at every show, "…whoever you are, whoever you want to be, I support you."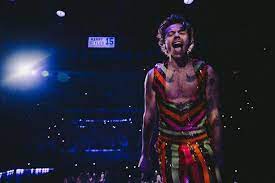 Taken by Lloyd Wakefield
Harry's House
Styles's most recent album, Harry's House, was released in May of 2022. His lead single, "As It Was," jumped to number one on the Billboard charts and stayed there for 15 weeks. 
When interviewing with National Public Radio (NPR), Styles said, "It's about metamorphosis, losing yourself, finding yourself. Embracing the fact that life hits you at different times, not when you expect it." 
With singles like "Late Night Talking" and "Music for a Sushi Restaurant," the album highlighted Styles's fun-loving spirit. On the other hand, songs like "Matilda" and "Boyfriends" showcased his strong songwriting skills paired with smooth vocals. Recently, Harry's House won Album of the Year at both the Grammys and the BRITS, the first album to do so since 2012. 
Styles has had an impressive career as he continues to strive for, and achieve greatness. He shows no signs of slowing down as he continues to tour the world, now in Australia and Europe later this year. 
"If you're happy doing what you're doing," Styles explained, "then no one can tell you you're not successful."